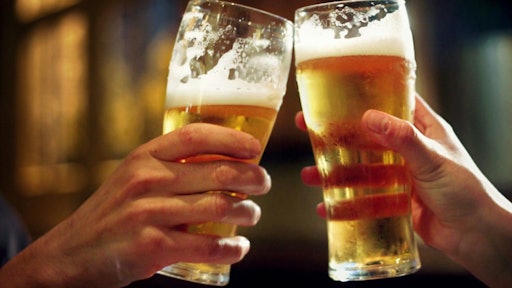 Unsplash
Anheuser-Bush announced last year that it was planning to produce all its beer by using renewable energy by 2025. According to Quartz, Anheuser-Busch would annually source 6 terawatt-hours of electricity from sustainable sources across markets where it has a presence.
Quartz reports that the company announced that it will officially start its sustainable mission in India. Anheuser-Busch's Mysuru plant will be powered up to 80 percent by solar energy. The brewer plans to buy between 75 percent and 85 percent of its electricity requirement through direct power-purchasing agreements. Quartz reports that the remaining will come from on-site production facilities.
The Mysuru brewery will use 30 megawatts of power annually that will be bought from Canadian renewable energy provider Amp, Quartz reports.
India, the world's third-largest solar market, plans to expand its renewables sector, helping Anheuser-Busch's mission to become more sustainable. The country plans to up its capacity from 21,000 MW to 100,000 MW by 2022, Quartz reports.