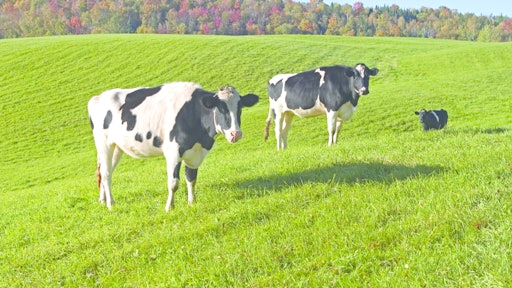 The American Farm Bureau Federation, the National Milk Producers Federation, and the U.S. Farmers and Ranchers Alliance have accused the world's largest yogurt maker Dannon's pledge to source milk from cows that aren't fed biotech grain, a move they say would dangerously turn the clock back on farming practices and is little more than a misleading gimmick.
Dannon is engaging in "marketing fluff" to imply that farming would be more environmentally sustainable if farmers didn't use genetically engineered seeds, said Nancy Kavazanjian, chairperson of the U.S. Farmers and Ranchers Alliance.
Dannon says its "pledge" to consumers commits the company to sustainable farming practices around its milk supply and includes the conversion of an estimated 80,000 acres of farmland to produce non-GMO livestock feed.
Dairy and crop producers say the pledge is marketing puffery and a threat to modern agriculture.
"In our view, your pledge amounts to marketing flimflam, pure and simple. It appears to be an attempt to gain lost sales from your competitors by using fear-based marketing and trendy buzzwords, not through any actual improvements in your products. Neither farmers nor consumers should be used as pawns in food marketing wars," the group said in a letter to Dannon CEO Mariano Lozano.
Dannon says it's not against genetically engineered crops. Rather, the company says, it wants to give consumers more choices through the non-GMO products.
"We continue to make yogurt that contains GMO ingredients, but one thing that's unique about Dannon is the variety of products we make," said company spokesman Michael Neuwirth.
To read more, click here.