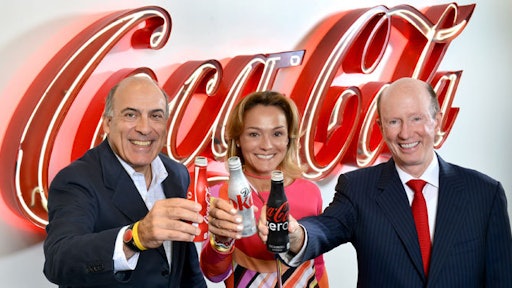 Coca-Cola Enterprises, Inc. shareowners approved the pending transaction to create Coca-Cola European Partners plc. CCE shareowner approval represents a key step in the process of completing the transaction. A European Union listing prospectus is expected to be finalized on or about May 25, 2016, and closing is expected to occur on or about May 28, 2016.
After the closing of the transaction, Coca-Cola European Partners will be the world's largest independent Coca-Cola bottler based on net sales and will combine the bottling operations ofCoca-Cola Enterprises, Inc., Coca-Cola Iberian Partners, S.A.U., and Coca-Cola Erfrischungsgetränke GmbH.
Shares of Coca-Cola European Partners are expected to start trading simultaneously in New York, London, and Amsterdam on Tuesday, May 31, 2016, at 9:30 a.m. In Spain, trading is expected to start on Thursday, June 2, 2016, at 6:00 a.m. EDT.
"The creation of Coca-Cola European Partners will generate important benefits for each of our stakeholders," said John F. Brock, chairman and chief executive officer of CCE. "As a larger, consolidated organization, the three companies will be positioned to realize synergies, capture marketplace opportunities, and to deliver shareowner value."