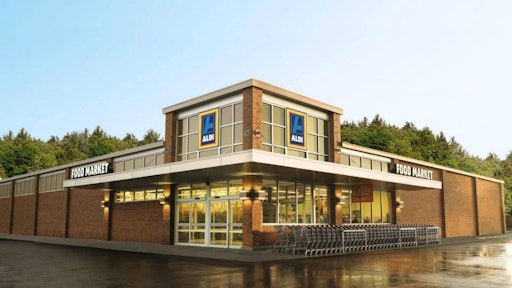 ALDI, a low-price grocery chain, has removed certified synthetic colors, removed partially hydrogenated oils (PHOs) and removed added MSG from all of its exclusive brand food products. This announcement is part of the company's efforts to expand store offerings and address customers' preferences and needs about particular ingredients in their food.
With 90 percent of ALDI products being sold under private labels, ALDI is able to ensure that customers have a wide selection of options free of these ingredients and available at the low prices they are known for. "At ALDI, we are dedicated to the well-being of our customers by providing high quality groceries at the lowest possible prices and offering foods shoppers can feel good about serving their families," said Jason Hart, CEO, ALDI. "Our decision to remove these ingredients from all of our exclusive brand foods delivers on our ongoing commitment to meet the evolving preferences of our customers. Since more than 90 percent of the products we sell are under our exclusive brands, eliminating these ingredients will have a real impact on the over 30 million people who shop in our stores."
Over the past several years, ALDI has enhanced its product offerings to provide customers with even more options they can feel good about, including:
Fresh Produce: Increased fresh, organic produce offerings, including organic bananas, apples, tomatoes, avocados and salad mixes.
· New Product Lines: Introduced its SimplyNature line of products, which is free from more than 125 ingredients, as well as a gluten-free line of products under the ALDI exclusive brand, liveGfree.
Labeling: Highlighted nutritional facts on the front of all ALDI exclusive brand food packages for shoppers to easily find key nutritional information.
Dietitian's Picks: Established the ALDI Dietitian's Picks that showcases existing products hand-selected by registered dietitians for their nutritional value to help guide shoppers in their purchasing decisions.
Editors Insight: The fact that Aldi, a supermarket chain that highlights low prices as its main point of differentiation, dedicates such investment to natural and healthy food demonstrates how pervasive consumer demand is for better for you products. The vast majority of Aldi's food is private label, which exists to provide a lower price. Nonetheless, the company recognizes that it cannot win market share on low price alone.
The commitment to healthier products hasn't come without a cost for Aldi. In recent years, the company's prices have increased. While the higher pricing isn't only a result of carrying more products that are fresh, organic, gluten-free and without artificial colors, the commitment to healthier fare does increase costs that have to be passed on to consumers. 10-2-15