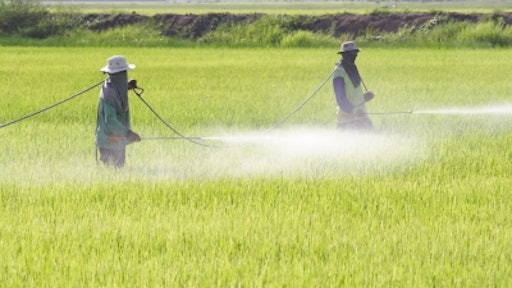 U.S. farmworkers under the age of 18 will no longer be able to handle pesticides. The Environmental Protection Agency (EPA) unveiled the landmark move as part of a broad revision to health standards that cover the nation's 2 million agricultural workers, according to The International Business Times.
"Farmworkers deserve to be healthy and safe while they earn a living and it's our job to ensure they have fair and equitable working standards to protect them," EPA head Gina McCarthy said on a call with reporters Monday, joined by Labor Secretary Thomas Perez.
The EPA's rules, adopted over two decades ago, formerly had no age restriction for workers handling pesticides on farms, forests, nurseries and greenhouses. Every year, between 1,800 and 3,000 agricultural workers covered by the current standards report suffering from overexposure to pesticides, but the true rate is likely much higher, according to the agency. Effects can range from headaches, spells of dizziness and sometimes even death in the short-term to neurological problems in the long-term.
Among other key changes, which are expected to be implemented in the fall of 2016: Agricultural workers will receive mandatory training sessions on the health and safety risks of pesticides every year instead of every five years; growers will be forced to expand the posting of mandatory no-entry signs for especially hazardous pesticides and keep more up-to-date records; farmworkers will also benefit from new whistleblower protections that most other workers currently receive.
To read more, click HERE.