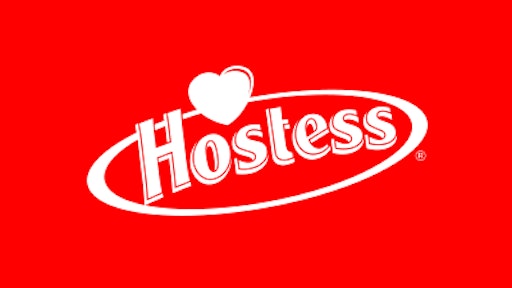 More than two years after its famous yellow sponge cake returned to store shelves, Hostess Brands LLC is looking beyond the Twinkie, according to The Wall Street Journal. Under private-equity firms Metropoulos & Co. and Apollo Global Management LLC, which in 2013 bought the Hostess snack-cake brands out of liquidation, the company has streamlined production by paring the number of bakeries and upgrading them with larger ovens and robots that pack Twinkies into boxes.
The Kansas City, Mo., company has gotten Twinkies, Ho Hos and other treats into new locations from movie theaters to Carl's Jr. restaurants, which sell a Ding Dong ice-cream sandwich. Free of the pension costs and union contracts that weighed down its previous owners, Hostess has nurtured retail sales of its products nearly back to their pre-liquidation level of more than $1.3 billion in 2012, with a fraction of the workers. The old Hostess—which included other brands—employed some 19,000 people. The Twinkies purveyor these days has just 1,100.
Now, Hostess is angling to make its mark in new product categories—notably bread. This summer, it began selling white and wheat bread under the Hostess name, as well as buns for hamburgers and hot dogs to convenience, drug and dollar stores. Initially, bread didn't interest Metropoulos and Apollo. In the liquidation, Flowers Foods Inc. and other buyers purchased the Hostess breads, which included Wonder Bread and Nature's Pride.
To read more, click HERE.