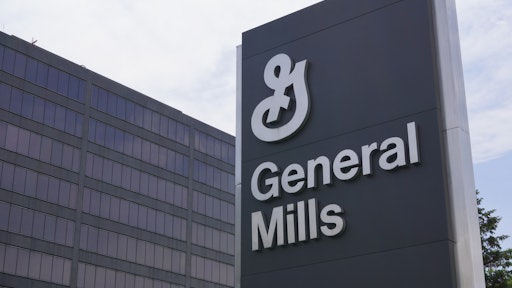 General Mills Inc., has committed to using 100 percent cage free eggs in its U.S. operations, according to a statement on its website.
Following is a statement prepared by Shannon Heine, assistant communications manager at General Mills.
In everything that we do, we're committed to treating the world with care. Our sustainability mission at General Mills is tied directly to this commitment as we work to conserve and protect the Earth's natural resources and communities on which our business depends.
To do so, we are focusing on where we can have the greatest impact – one example is our work to advance responsible sourcing practices in agriculture to protect and advance animal welfare.
Today, we released a refresh of our global policy statement on animal welfare, which outlines our beliefs and policies to support animal welfare throughout our global supply chain.
I sat down with Steve Peterson, director of sustainable sourcing at General Mills, to learn more about what's new in the policy statement and how it's applied to our business.
We've had public-facing animal welfare policies and practices for many years, so what is new about the refreshed policy statement released today?
Steve: The policy statement released today is grounded in our long-sought support for the humane treatment of animals in agriculture, but there are a few new or expanded commitments we're announcing in the refreshed policy statement.
For example, as a company we have long recognized the global standard of "five freedoms" for dairy cows, including freedom from hunger, thirst and malnutrition; discomfort; pain, injury and disease; fear and distress; and engage in normal patterns of animal behavior. Moving forward, we are committing to achieve these "five freedoms" for all animals across our supply chain.
Another expanded commitment we're making is to work toward 100 percent cage free eggs for our U.S. operations. We currently source free range eggs for all of our Häagen-Dazs ice cream in Europe.
And finally, we're expanding our work to understand and address other animal welfare issues like pain relief during castration and tail docking in pork production, and complications during the fast growth of broiler chickens and turkeys.
How do we plan to tackle these commitments across our supply chain?
Steve: As we've done for many years, we will continue to work with our suppliers to understand more about these issues and how we can help drive change through the way we do business.
Do you anticipate our new commitment to source 100 percent cage free eggs for our U.S. production will be a challenge given the current state of the poultry industry in the U.S.?
Steve: The U.S. egg supply has serious shortages right now due to the avian influenza outbreak. So yes, we do expect this commitment will be a challenge.
We really see this as a long-term goal that will require unparalleled collaboration. We'll work closely with our suppliers as they rebuild the supply chain to determine a path forward on this commitment.
Why make this commitment today if you know it will be difficult to accomplish?
Steve: We chose to make this commitment today – in the midst of the current environment – because we believe it is important to communicate openly about both short-term and long-term goals. A public statement drives greater accountability and collaboration internally and across our supply chain.
What is the scope of the policy statement?
Steve: Our beliefs about the treatment of animals is company-wide and global, but many of our commitments and statements are specific to regions.
What do you want people to take away from the release of the refreshed policy statement?
Steve: People care about where their food comes from and the animals that produce it, and we do too.
General Mills supports the humane treatment of farm animals and this statement allows us to clearly articulate that.
To learn more about General Mills' ongoing animal welfare practices, visit GeneralMills.com/Responsibility.