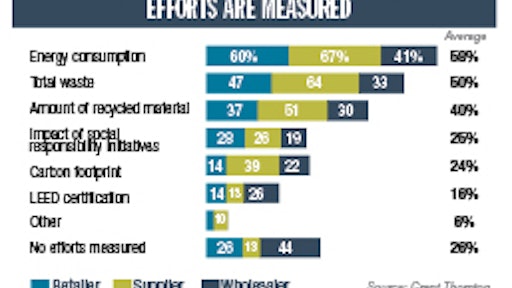 Sustainability initiatives continue throughout the food and beverage supply chain, according to an article in the June Food Logistics Magazine. Businesses are working to reduce their environmental impact, and more companies are calculating the carbon footprint of their operations.
The article cites research from Grant Thornton LLP, a Chicago-based audit and advisory firm, researched what f&b companies are doing to make their operations more sustainable and why. The biggest takeaway from the 2014 survey, "The State of Sustainability at Food and Beverage Companies," is that sustainability has become a competitive advantage. In addition, cost management emerges as the key driver for corporate social responsibility, followed by customer demand and because it's the right thing to do.
To read the full article, click here: http://www.foodlogistics.com/article/12078880/sustainability-in-the-food-supply-chain-roi-makes-strides.