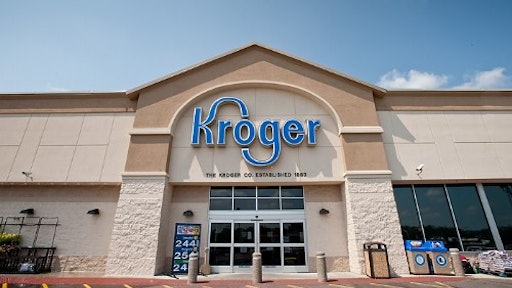 Robert Trigaux, a columnist for the Tampa Bay Times in Tampa, Fla., examined the impact on the Florida food market if Kroger Co. were to enter Florida, possibly by acquiring Bi-Lo/Winn-Dixie, as some have recently speculated. Trigaux noted Kroger would face formidable competition in Florida but would be strong competitor and could affect the prices shoppers pay for food.
Kroger Co. of Cincinnati, Ohio is reportedly eyeballing Florida, and possibly the company Bi-Lo/Winn-Dixie as an acquisition to help push the nation's second-largest supermarket company into the Sunshine State, Trigaux noted.
"All signs point to management's willingness to make a major acquisition," Carol Levenson, an investment analyst for bond firm Gimme Credit, wrote in a report on Kroger this month. Kroger, with 2,600 stores in 34 states, declined to comment but has said it could handle a large deal without hurting its credit rating.
Kroger's CEO has recently indicated that the company will enter a new geographic area that it has identified—but will not yet disclose, Trigaux noted.
The Cincinnati Business Courier reported last week that for all its size, Kroger lacks stores in Florida, the Northeast and upper Midwest along with a few other places. The Courier hinted of Kroger's interest in Florida back in 2013, too. Cincinnati TV station WCPO also fed the rumor mill with a brief report saying Kroger could be "plotting a Florida invasion."
All that coverage was picked up in recent days by Courier sister publications, including the Tampa Bay Business Journal and other weekly papers in Jacksonville and Miami. These stories added to the chatter, suggesting the Bi-Lo/Winn-Dixie grocery company was a logical target for Kroger's entrance into Florida.
To read more, click HERE.