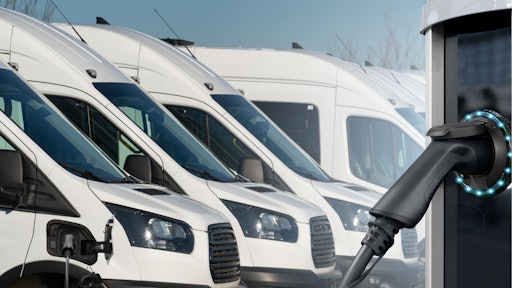 scharfsinn86 AdobeStock_510413844
It's no wonder that electricity is being touted as the future of transportation. We are facing a perfect storm of factors, including record-high gas prices, Organization of the Petroleum Exporting Countries (OPEC) and cutting oil production and increased concern about the climate crisis, which make gas-powered vehicles seem less appealing.
As more people adopt electric vehicles (EVs), their needs and behaviors will change. One of the most significant changes is a shift from a "grab and go" mentality at gas stations to a "stay and play" experience elsewhere.
Historically, consumers wanted to dash into gas stations or convenience stores, gas up their cars, grab a quick snack and be back on the road in a few minutes. Moving forward, consumers will seek destinations when they need to charge their cars. This will no longer be a fast exchange, but a more leisurely experience. Since charging an EV can take an hour or more, these consumers will need something to do (eat, shop, work) while they wait.
The increasing EV demand means that restaurants will be competing with other businesses, including shopping centers, grocery stores and convenience stores to attract EV owners and convince them to come stay – and spend – with them.
This is the right time for restaurants to:
· Recognize the tremendous benefits of adding EV charging stations. The migration to EVs presents a great business opportunity for restaurants. EV charging stations can drive more traffic to restaurants and increase customers' "dwell time," as they linger over coffee or dessert while they wait for their cars to charge. These extra items will add up, boosting restaurants' sales and profits. Installing charging stations can also attract priority populations, serve as an important differentiator for your business, highlight your commitment to sustainability and drive key performance indicators.
· Attract key audiences. Adding EV charging stations to restaurants' parking lots can be instrumental in attracting key audiences, including customers, prospects, employees and investors. People (especially Millennials) want to support sustainable brands, so adding charging stations is a great way to attract customers and prospects. EV owners are a highly appealing demographic with money to spend (more than 70% of EV buyers have a college degree and make $100,000-plus per year). The labor shortage is ongoing; in fact, U.S. restaurants currently have 1 million fewer employees than they had pre-pandemic, so it's important for brands to showcase any differentiators when trying to recruit and retain talent. Since many people prefer to work for sustainable companies, spotlight your EV charging stations as one part of your sustainability efforts. Also important: potential investors are aware of the optics associated with their investments and are increasingly supporting sustainable brands.
· Elevate sustainability efforts. With the climate crisis – and its high-profile repercussions – making daily headlines, consumers demand positive change. They want to support brands that ditch plastics in favor of reusable options. And while prospects can't tell that you have protocols in place to reduce waste as they drive by, they can see your EV charging stations from the road. In fact, this is an effective way to showcase your sustainability commitment to passers-by and entice them to come in.
· Fill a pressing need. There are not enough EV charging stations to meet demand, according to MIT Technology Review. The United States sold 400,000 EVs last year, but only has approximately 48,000 EV charging stations nationwide vs. 150,000-plus gas stations for gas-powered cars. This is your organization's opportunity to do the right thing while also providing an amenity that your competitors don't have. Since there's a shortage of EV charging stations, EV owners will be drawn to businesses that offer them. Installing charging stations is a powerful way to differentiate your restaurant from other brands and give customers a good, eco-friendly reason to choose your place over another.
· Generate awareness, excitement and loyalty. Offering EV charging stations is a unique opportunity to attract key audiences (customers, employees, investors) and demonstrate that your brand is forward-thinking and committed to green initiatives. In addition, many EV charger manufacturers allow companies to brand the chargers with their logo and message, which helps increase awareness and visually associate your brand with this sustainable initiative. This effort can draw people to your establishment, get them excited that you share their sustainable values, and increase their loyalty when they realize that they can charge their cars and enjoy a great, safe meal while doing so.
· Attract visitors as well as locals. EV owners depend on apps to find charging stations locally and along their routes. Once you install EV chargers, register your restaurant on these sites to help attract a loyal, local customer base, as well as EV owners who are visiting – or just passing through – the area. As EV sales continue to surge, this will become an even more important tactic to drive more EV traffic to your location – literally and figuratively.
· Prioritize QA and safety. Consumers want a clean, safe place to eat while they charge their cars. Quality assurance (QA) and safety must be a primary focus – all day, every day. Ensure best-in-class safety and QA protocols by using tech tools to conduct safety inspections, check food temps, get notified if any kitchen equipment is malfunctioning and identify (and fix) any potential issues. Today's digital solutions are affordable, accessible and user-friendly, and are instrumental for every restaurant and other food business to elevate their safety and QA efforts.
· Monitor suppliers all along the supply chain. You could have an incredibly clean kitchen and properly trained staff, but if your suppliers aren't following strict safety and QA protocols, it puts your business – and your guests – at risk. It's wonderful that you're prioritizing safety and QA, but it's not enough on its own. Restaurants must ensure that their suppliers throughout the entire supply chain are compliant. Tech tools make it easy, fast, accurate, and affordable to manage supplier certifications, organize these documents in one central area, and ensure compliance. That way, you can work only with vendors that are aligned in your safety efforts and avoid working with those that don't take this effort seriously.
· Pivot from punitive to collaborative inspections. You're forward-thinking when it comes to sustainability but are you also using the most innovative approach to audits and inspections? Historically, audits were punitive, with outside vendors coming onsite to point out infractions. Employees feared these visits, thinking they'd "get in trouble" for every issue the auditor uncovered. Now, many brands are wisely transitioning to collaborative audits, where inspectors (often called coaches) work in partnership with staff, empowering them to take responsibility for safety and QA efforts, spot infractions and work together to resolve them. This collaborative approach has many important benefits, including improvements in compliance and franchisee support.
EVs are the future of transportation, as demand for sustainability reaches a new fervor. Installing EV charging stations can help attract key audiences, boost visibility, demonstrate sustainability and increase the bottom line – plus, it's the right thing to do.