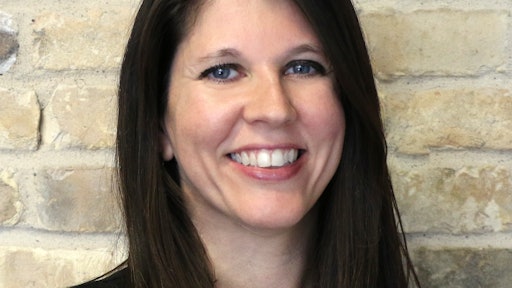 2021 kicked off pretty much how 2020 ended—the nation still grappling with civil unrest, the Coronavirus disease (COVID-19) still running rampant and supply chains still experiencing stress.
Panic-buying continues, innovation takes over and consumers still shop—and work—from the comforts of their own homes.
Same problems, different year.
Although many Americans were ready to bid adieu to what can only be described as the most challenging year ever, I can't help but wonder how different 2021 will be.
Yes, there's the distribution of the COVID-19 vaccine.
There's the hopeful return of in-person tradeshows and conferences.
There's the continued influx of technology to better equip companies for future supply chain disruptions.
And, there's job creation.
Here's what a new president and a newly revamped way of moving products through the chain means for the future of the supply chain.
New presidency makes waves for sustainability
We are just two days away from President-Elect Joe Biden being sworn in as our nation's 46th President. And, with him comes a host of sustainability-focused initiatives for the supply chain and logistics industry.
For starters, Biden's team is mapping out executive orders aimed at mobilizing the entire federal government to combat climate change.
"Nearly a quarter of all supply chain disruptions are related to sustainability, and that number is rising year after year," says Atul Vashistha, founder and chairman at Supply Wisdom. "But, the real problem is the cascading nature of ESG risk. What starts as a third-party issue around sustainability can quickly snowball into a major reputational, financial and cyber risk. Businesses must aim to have better visibility into ESG performance of their third parties, or they can be subject to significant business disruptions."
Biden has also vowed to re-join the Paris climate accord, which could encourage companies to shift their focus into implementing and maintaining more sustainable supply chains.
"Our return to the Paris agreements will mean faster adoption of ESG standards and metrics for supply chains in order to comply with emerging regulations that require total disclosure and reporting," says Vashistha. "Investments will be made in order to monitor sustainability risks of third parties – such as labor violations, employee discrimination or carbon emission non-compliance – to detect threats before they lead to major disruption. An additional driving factor will be reputation. Companies will want to be recognized as good stewards of the environment and engage and inform their customer base."
When it comes to the supply chain overall, Biden's presidency is expected to lead to the return of a stronger "Visible Hand," according to Sylvain Guyoton, senior V-P of research at EcoVadis.
"We anticipate increased sustainability regulations as legislators are asked to use their power to improve sustainability outcomes not only within their own jurisdictions, but across global value chains," Guyoton says. "Europe is taking a leading role with its new supply chain due diligence directive. This will likely push Biden and the U.S., who want to once again be seen as leaders in sustainability, to take action and drive global sustainability/environmental initiatives. We are already seeing this unfold with the U.S.' expected return to the Paris Agreement. Moving forward, we predict supply chains, both in the U.S. and abroad, will be tasked with ensuring their operations are inline with developing a more sustainable future for everyone. This is especially important as sustainability and climate action must be prioritized as we recover from COVID-19 -- it's not just about rebuilding, it's about rebuilding better."
Manufacturing moves nearshore
The trade war catapulted the conversation of reshoring vs. nearshoring.
A Kearney study shows what is called a "dramatic reversal" of a five-year trend. For example, in 2019, imports of manufactured goods from 14 Asian low-cost-country offshore trading partners shrunk to $757 billion from $816 billion in 2018—a 7.2% decrease,
An expert column from Steve Maul from LocatorX details how reshoring efforts between 2010 and 2018 brought an estimated 749,000 jobs back to U.S. workers.
What's more is, the Biden administration is pushing for all products to be "Made in All of America," thus promoting nearshoring and creating millions of jobs for U.S. workers.
"Historically, the U.S. has been adopting just-in-time systems to deliver what customers want as soon as possible and with the lowest cost possible. However, the recent events that include reshoring, pandemic and trade "wars" (tit for tat tariffs) have made it clear that the U.S. supply chain needs to move toward more resiliency and agility," says Maziar Adl, chief technology officer of Gocious. "The Biden administration plans to use government powers and incentives to impact some sectors, such as pharma. This includes providing government funds to critical industries to create reserve stocks, adjust the U.S. tax code to incentivize onshoring of pharmaceutical supply and using collective bargaining of the government. These moves will enable the development of drugs and medical devices in the U.S. in an instance where the government is the largest purchaser."
"In terms of China, both administrations see the country a as a competitive threat to the U.S. However, the Biden administration will likely take a softer approach and rebuild transatlantic alliances to provide higher security and resiliency, not just in the U.S., but also against China and Russia, especially when in need of critical supplies," Adl adds.
E-commerce becomes the new—and only—way to shop.
Whether it's groceries or electronics, many consumers have become accustomed to shopping in their pajamas. Experts even project the online shopping channel to continue experiencing growth. For instance, Statista says, food and beverage retail e-commerce revenue is expected to surpass the $20 billion threshold by 2023.
As outlined in The Future of Food Logistics, in our November/December 2020 issue, the past year's supply chain disruptions have forever transformed the how, what, where and when of grocery retail shopping.
In closing, 2021 could be reminiscent of 2020 events, but with sprinkles of hope (think COVID-19 vaccine), an upheaval of the economy and a snippet of normalcy, albeit a new way to shop, work and operate.
What to learn more about trends, predictions and what's in store for the industry in 2021? Subscribe to Food Logistics' print publication, like/follow us on social media and/or check out the topics we'll be covering in 2021.