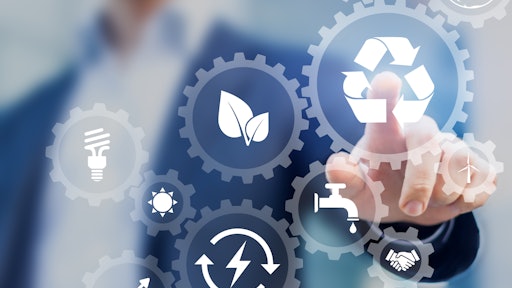 Getty Images
The availability and reliability of crucial supply chain data is preventing organizations from operationalizing their corporate purpose and meeting their environmental, social and governance (ESG) goals, according to new research from Coupa Software.
"Even with all the will in the world, no business can fully realize their ESG goals and make a meaningful difference if they do not possess accurate and timely data on which to make decisions," says Donna Wilczek, SVP of product innovation and strategy at Coupa. "It's reassuring to know that Coupa's research also found more than two-thirds (64%) of businesses plan to invest in new technology to help them achieve ESG goals. However, if they truly want to operationalize their ESG strategy and corporate purpose, they need transparency technologies that go beyond mere reporting and enable buyers and suppliers to collaborate and exchange data as a community for a common cause."
From Coupa:
Coupa's

research confirmed businesses want to improve ESG practices and reduce risk exposure, including improving energy efficiency (94%); reducing greenhouse gas emissions (91%); eliminating modern slavery (89%); improving supply chain diversity (89%); and reducing deforestation (87%).
Nearly all (97%) businesses agree that accurate ESG data of their suppliers is important to understand supplier risk.
Nearly two-thirds (65%) said they do not have strong enough technology capabilities to assess ESG risk and compliance of both Tier 1 and Tier 2 suppliers.
Practically all (95%) wish to speed up responses to external disruptive events, yet more than two-thirds (71%) lack access to data that enables this type of agility and said it would take weeks to months to find new suppliers that meet their ESG standards.
A majority (53%) did not fully agree that data on their suppliers' ESG credentials is sufficiently available.
99% agree that, if key ESG supplier data were shared openly and instantaneously with prospective buyers, it would help them more accurately assess their ESG risk and compliance.
97% agree that greater cooperation on key ESG data is needed between businesses and suppliers.