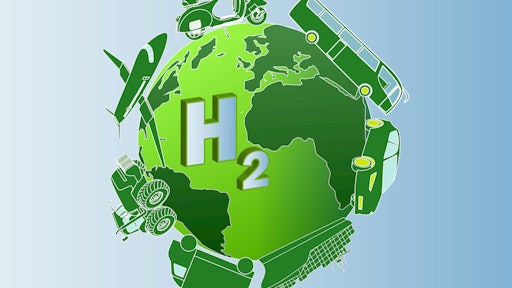 Gabrieuskal AdobeStock_436228460
One of the most pressing challenges facing the food and beverage industry is its major output of carbon emissions. The UK's food processing industry is the largest single manufacturing sector, as well as the fourth largest industrial energy user. It emitted 165 million tons of carbon emissions in 2019, which equates to 17% of the UK's carbon footprint.
Energy and fuel are used at every step of the food chain. Both are required for heating, cooling and electricity, from farm to store shelf. The industry's farming, transportation, preparations, processing and packaging consumes around 30% of the world's available energy, with around 70% of this occurring beyond the farm gate.
The total energy demand for food processing is around three times the direct energy consumed behind the farm gate, with packaging and transportation proving particularly energy-intensive. And with the global population quadrupling in the last century, we have experienced an unprecedented increase in food demand, causing energy and fuel consumption to soar at a rate that is simply unsustainable for the ecosystem.
If the food and beverage industry continues on its current trajectory and takes no decisive action to bring down its power usage, greenhouse gas emissions will likely spike by up to 30-40% by 2050. This would be self-sabotaging for the industry, as climate change will increase the instability of the ecosystem, triggering or worsening impacts on agricultural production and pushing food systems to a possible breaking point.
Electrification is key
Fortunately, there are actionable measures that food and beverage manufacturers can take to bring down the industry's carbon footprint. This includes bolstering sustainability goals and energy targets and implementing less energy-intensive manufacturing processes, as well as abandoning fossil fuels in place of clean energy. Electrification is already steering the food industry toward a more resilient, sustainable future, with many big food companies integrating it within their business' manufacturing and logistics practices.
Electric vehicles (EVs) have particularly become widely acknowledged as a fundamental step on the journey to net zero, with the government championing business' adoption of electric fleets for delivery and transportation purposes. Some are already making the switch to electric, likely influenced by the additional incentives of lower running costs, penalty-free access to cities and government grants for plug-in vans and trucks.
Consumer demand for electric over fossil fuels is also on the rise, meaning the transition to more sustainable electricity has become mission critical for businesses. Those adopting electric vehicles have the opportunity to demonstrate their commitment to sustainable practices and enhance their company's reputation in an increasingly environmentally conscious world. While those who don't are at risk of getting left behind.
But as interest in electricity charges up, there will be significant pressure on electricity networks to accommodate the increase in electrical demand. The UK's growing demand for electricity over the next 10, 20 and 30 years is set to rise dramatically in light of the switch to large-scale electrification.
Great power = great responsibility
In order to meet this unprecedented demand increase, networks are set to undergo the biggest transition since the super grid was established in the 1950s. Significant grid reinforcements will be necessary to meet the huge increase in electrical demand placed on the UK grid, as well as major upgrades to businesses' on-site private wire networks.
Like most industries, the food and beverage sector is heavily dependent on electricity to power many of its production processes; sustainable and resilient food systems require reliable, secure and safe electrical supplies. Unexpected power outages can cause significant business disruption, loss of revenue and safety issues.
Upgrading to more modern, reliable and energy efficient high voltage electrical infrastructure will help improve the resilience of the food and beverage industry's electricity supply. But these are complicated systems to specify, install and manage and follow strict legislation. Operating such equipment requires careful management and procurement of energy infrastructure and timely, expert advice from energy specialists.
Upgrading electrical infrastructure early puts food and beverage companies in good stead for the transition to net zero. For those concerned about managing their own high voltage electrical infrastructure or that lack the required funds for energy upgrades, be assured that there are options available. For example, Power-as-a-Service agreements can provide an alternative way to secure new efficient electrical infrastructure and upgrades, without requiring capital investments (CAPEX).
While the energy transition will not happen overnight, the food and beverage sector's race to electrification has officially begun. The pathway for every business to achieve net-zero is different, but invariably will involve embracing innovation, and planning ahead to prepare for the electric future.