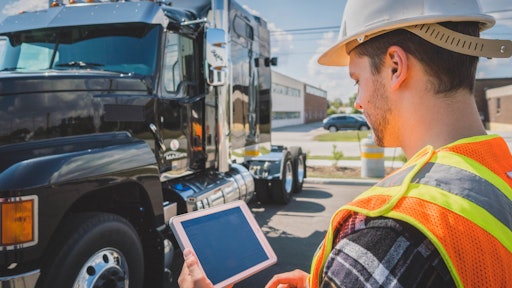 Geotab
When the Coronavirus disease (COVID-19) pandemic hit the United States, many businesses were forced to shut down or transition to remote workforces. Many major industries, including retail, hospitality and travel came to an unexpected pause along with traffic congestion in large urban centers. But, driving through this pandemic where the many fleets who worked overtime to ensure consumers had access to life's essentials. Now, weeks into the pandemic, some silver linings are starting to shine through.
For instance, a Geotab analysis found that as soon as the lockdowns began across North America, there was a drastic reduction in CO2 emissions, down 40% for some cities, with New York seeing the largest reduction by 62%.
While vehicles will no doubt take to the roads once self-isolation orders lift, the inevitable return to regular business activity could prove to be a pivotal moment for fleets to re-evaluate their carbon emission reduction strategies. For example, studies show how rising carbon dioxide levels are creating unstable and extreme weather patterns that will continue to threaten communities and food supplies. Imagine though, if the reduction of CO2 emissions didn't end with COVID-19. Even a massive shift to fuel-efficient driving techniques could help keep CO2 emissions low while at the same time helping to reduce fuel costs.
Consider the environmental impact from changes in the trucking industry alone, which moves 10.5 billion tons of freight annually (71% of all U.S. freight tonnage), requiring more than 3.6 million heavy-duty Class 8 trucks and more than 3.5 million truck drivers. A 2018 report from the American Transportation Research Institute (ATRI) revealed that the trucking industry experienced nearly 1.2 billion hours of delay in 2016 due to traffic congestion—the equivalent of 425,533 commercial truck drivers idling in gridlock for an entire working year at a cost of $74.5 billion. During the NACFE Run-On-Less campaign, participating truck fleets were able to improve fuel consumption to make trips less expensive to run while reducing CO2 per trip.
Since then, fleet operators have been increasingly deploying and relying on telematics and emerging new tools to provide insight that lead to better decision making and greater efficiency.
Well before the Coronavirus pandemic, cities, municipalities and states throughout the United States were transitioning to electric fleets to help reduce emissions and cost. In September 2019, the State of Colorado's Division of Capital Assets (DCA) announced plans to roll out a fully integrated, best-in-class electric vehicle (EV) fleet management solution to accelerate Colorado's transition to clean energy and support the state's Electric Vehicle Plan. To date, as part of the Governor's Greening Initiative, the Colorado State Fleet has implemented several projects, such as idle reduction measures, electric vehicle stations and the Motor Pool program, which displaced the equivalent of more than 275,000 gallons of gasoline and reduced more than 1,650 tons of greenhouse gas emissions in 2018 alone.
The State of California, which introduced several green initiatives targeted at improving fleet operations and reducing harmful environmental impact, also implemented a telematics solution as part of its goal to promote reliable, environmentally responsible and cost-effective state, municipal and county fleets. By giving regional governments unprecedented access to a leading-edge computing and analytics platform, the state will have the ability to put connected-vehicle data to use within a myriad of smart city and smart state initiatives.
New Jersey also recently passed a law in January, with a goal to have 330,000 electric cars on state roads by the end of 2025.
Even universities are shifting gears, with University of Georgia owning one of the largest fleets in the United States.
There is no denying the Coronavirus has forced companies to re-think and re-evaluate how to operate in the current environment and find a new path forward toward sustainability. Now, realizing the critical role of transportation, we have a better understanding of the risks, as well as the tools to mitigate them. Matching the vehicles that run at the most fuel-efficient cost per mile means we may be able to enjoy blue skies long after COVID-19 is behind us.