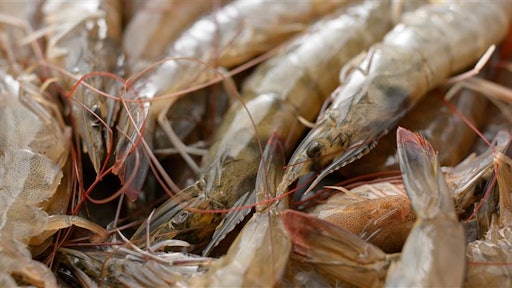 leungchopan
NaturalShrimp, Inc. finalized a joint venture with Ecoponex Systems International, LLC. This joint venture will utilize and combine the growing technology of NaturalShrimp with the Renewable Energy Efficient Farms (REEF) technology owned by Ecoponex.
Ecoponex will maintain a 49% stake in the new company, with NaturalShrimp having a 51% interest. As part of the agreed upon terms of the joint venture, Ecoponex shall provide production facilities with its REEF technology for mutually approved locations based upon the cost and space estimates provided by NaturalShrimp. Additionally, Ecoponex shall contribute funding for the transaction and it shall be the sole responsibility of Ecoponex to arrange financing to fund the design, procurement, construction and startup of each NaturalShrimp growing facility approved by the managers.
Ecoponex shall also bear responsibility for obtaining all necessary local, state and Federal permits necessary to construct and operate the Facility and to market and sell shrimp. NaturalShrimp will grant a royalty free license to the company to allow its proprietary shrimp growing technology and production benchmarks. NaturalShrimp will also provide any of its personnel as may be necessary to design, construct and commence operations and start-up as well as ongoing operations and marketing of shrimp produced at the facility. Lastly, NaturalShrimp will provide a performance guarantee that each facility will meet the production volumes that have been requested by Ecoponex, based upon the cost and space requirements provided to Ecoponex.
"We have worked diligently towards the close of this groundbreaking relationship between NaturalShrimp and Ecoponex," said Gerald Easterling, CEO of NaturalShrimp. "We believe our technology platform, coupled with Ecoponex's revolutionary approach to sustainability, provides us a perfect platform for this partnership. We will update all stakeholders as we commence this venture."
"We are incredibly excited to have completed this joint venture with Ecoponex," said William Delgado, CFO of NaturalShrimp. "We feel that their REEF technology combined with the aquaculture technology developed by our company will provide environmental benefits for the climate and ultimately help us reduce our carbon footprint."
"For Ecoponex, this joint venture represents a significant milestone in the evolution of our company that reflects the best-in-class approach we've taken to closely collaborate and align ourselves with innovators and leaders in the rapidly growing aquaculture industry like NaturalShrimp," commented Benjamin Brant, CEO. "Toward this end, we believe NaturalShrimp's patented growing technology not only offers us distinct competitive advantages in the marketplace for fresh organic seafood, but is a perfect fit for our unique closed-loop REEF process where we develop aquaculture projects designed as truly sustainable and self-reliant net-zero energy, water, waste and carbon operations. This is the ultimate goal of our collaboration that could make us one of the lowest cost, most efficient and profitable producers of preferred consumer products in the high-tech aquaculture and fresh food tech industry."