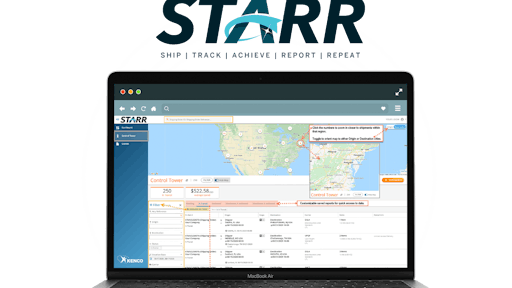 Kenco Logistics
Kenco Logistics launched Kenco STARR, a transportation management system (TMS) designed to empower small to mid-sized shippers with fast and easy deployment, out-of-the-box reporting and intuitive user experience.
"At a time when the freight market is extremely volatile due to the COVID-19 pandemic, mitigating carrier increases and increasing supply chain reliability are paramount for companies of all sizes," says Michael McClelland, SVP of transportation at Kenco. "We are excited to share our expertise with shippers who might otherwise not have an opportunity to take advantage of 3PL or TMS options."
From BusinessWire:
 Leveraging Kenco STARR, customers can replace manual tendering, tracking and invoice settlement processes with automation for advanced efficiency and accuracy.
Kenco STARR helps customers build an efficient and optimized supply chain.