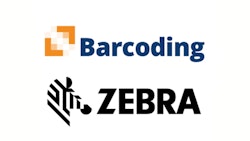 *This content is sponsored by Barcoding Inc.*
Integrated RFID and automation bring real-time inventory visibility, process efficiencies, reduced labor needs, and sustainability improvements in grocers' and suppliers' operations from receiving to delivery. Here are a few key ways:
Data capture for FSMA 204 food traceability
Faster cycle count times and more accurate inventory
Effective freshness management
Reusable plastic container (RPC) management
Reduced theft and shrinkage
Barcoding and Zebra Technologies are here to help. Download your copy and contact us today!