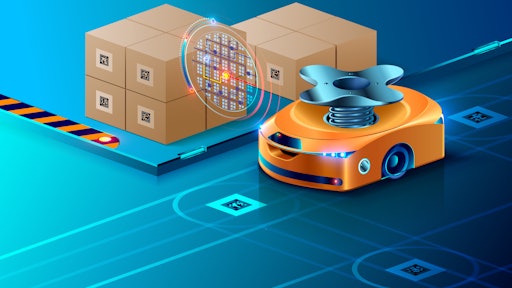 AndSus - stock.adobe.com
Funding for logistics startups increased dramatically, almost doubling in 2021 compared to 2020 and shifting to different logistics sub-sectors, according to a McKinsey's report.
According to a survey of managers from global companies in 18 countries, 83% of respondents said they had become more aware of the risks associated with transport blockades, production shutdowns or raw material shortages than before the pandemic.
However, the number of funding rounds for logistics startups remained relatively stable—growing only slightly compared to 2020—suggesting that funding rounds are becoming larger on average, according to analysis.
"The COVID-19 pandemic accelerated e-commerce, with over 25% year-on-year growth in 2020, and another 11% increase in 2021. This contributed to greater investor interest in logistics operations, particularly in the largely untapped potential of emerging markets," according to the report.
From McKinsey:
Certain types of logistics startups now seem to be attracting more funding than others. Analysis shows that various kinds of last-mile delivery businesses, visibility and intelligence providers and road-freight marketplaces have received large inflows of funding.
On-demand (immediate) delivery for groceries, among other products, has emerged as an investor favorite, resulting in massive flows of venture funding into the category.
Investors have also shifted focus to a second category of delivery startups to help fill the gaps that global express incumbents have been unable or unwilling to address, in particular in emerging economies, by building their own parcel networks for domestic delivery, and increasingly, for cross-border deliveries. These ventures are categorized as new last-mile networks.
Funding for startups that address visibility almost tripled in 2021 compared to 2020. A McKinsey survey of senior supply chain executives in the second quarter of 2021 showed that 77% of companies planned to prioritize investments in supply chain visibility.