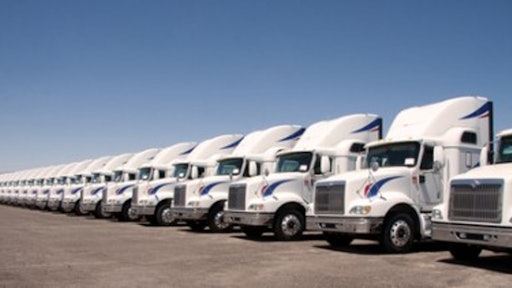 Getty Images
Roadz announced Fleetstore, a one-stop-shop SaaS marketplace that offers a range of digital solutions to help commercial fleets address operating costs, productivity, safety and regulatory compliance.
"Smart fleet management solutions can help commercial operators run more efficiently, reduce costs, and ensure safety and regulatory compliance, but finding the 'right' solution for your fleet based on fleet size and vehicle mix requires a lot of time and effort," says Amit Jain, chief operating officer of Roadz. "Using our SaaS platform, solution providers that cater to the commercial fleet market can now connect their fleet customers to a range of verified and integrated solutions through a 'single pane of glass' environment. Fleets are able to get tailor-made 'smart' recommendations, find what they need in one place, and at a lower cost."
From PR Newswire:
Fleetstore uses a simple and intuitive marketplace interface to discover, compare and purchase solutions from a curated ecosystem of leading solution providers across multiple categories.

Roadz

also powers digital marketplaces for leading telematics service providers and commercial auto insurers, and is in the process of launching digital solution ecosystems for leading energy companies, automotive OEMs, automotive suppliers and fleet management companies.
The

Roadz

platform allows solution providers to easily operate their own self-branded digital marketplaces.