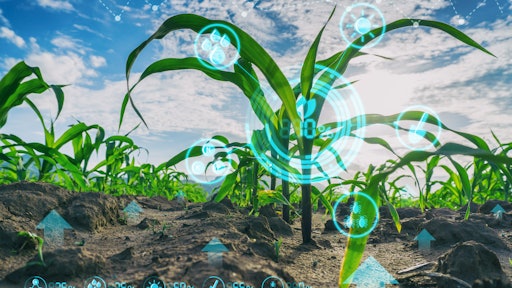 Getty Images
Food recalls have severely impacted the gross margins of food manufacturing companies worldwide. Over the past few decades, numerous factors like increasing awareness, growing complexities of food supply chain, pandemic outbreaks, changing lifestyles, and a well-informed customer base have all contributed in some way to the growing importance of food safety. As such, ensuring food safety to prevent recalls is a top priority for food and beverage manufacturers in today's world. But preventing food recalls is not an easy task and requires improved visibility throughout the food supply chain. Predictive analytics and technology can allow food companies to track production and operations, improve food traceability, and prevent contamination of food packaging.
Quantzig conducted a recent study that helped analyze factors impacting food safety in the current business setting. As such, it was evident that food companies should focus on collecting the right data to drive results. Integrating embedded sensor technology and predictive analytics allows food companies to collect data through sensors embedded within the advanced food packaging. Moreover, smart packaging also provides real-time monitoring of food products helping companies predict possible contamination and prevent food recalls altogether.
Smart sensors and predictive analytics is redefining food packaging
With contaminated food packaging grabbing the spotlight in recent news articles, there is a growing concern over the safety of food. Though there has been no concrete evidence, cold-storage facilities and meat processing plants are ideal environments for viruses, as they can thrive in cold and dry environments. Smart sensors and predictive analytics enable food manufacturing companies to track food temperature beyond their in-house operations. This data can help identify temperature fluctuations and predict potential contamination issues.
Predictive analytics can help detect contamination of food packaging
Food manufacturers have always relied on technology to tackle the most pressing challenges. To counter the rise of food recalls, business leaders in the food industry must continue to drive change and invest in predictive analytics. Creating the business case for preventing food recalls using predictive analytics is not easy, but leading food manufacturing companies have realized its importance in a hard way. As such, collaborating with experienced professionals can help conduct a detailed assessment to strengthen the business case for their organization.