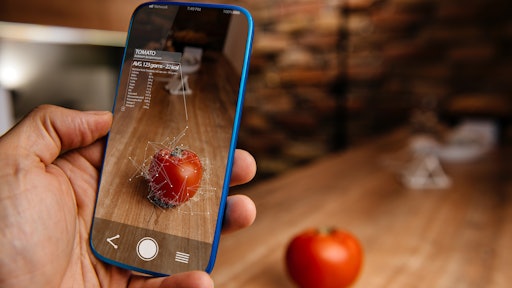 Getty Images
As the Institute of Food Technologists (IFT) first virtual event and expo, SHIFT20, debuts July 13-15, FoodChain ID ("FCID"), the leading provider of global safety and regulatory compliance systems for food, food ingredients, and food packaging, has seen a significant increase in demand for its risk management technology solutions in response to COVID-19.
"The pandemic has reinforced the fragility of the global food supply chain. When any link in the chain is affected, there are global consequences," says Dr. Ruud Overbeek, senior vice president, corporate development and strategic relationships. "Most notably, many of the ingredients used in high-demand food and consumer products are supplied by Southeast Asia, China, and India, where supply chains were substantially affected. This has affected every entity along the supply chain reliant upon them."
In conjunction with SHIFT20, Overbeek and his team will be available by appointment to discuss FoodChain ID's tech-enabled risk management solutions and consulting services. These services are used by many of the world's largest consumer product manufacturers and retailers to track problems so they are forewarned and can quickly and head off major supply chain disruptions.
The complexity of today's supply chain (producers, suppliers, manufacturers, distributors, and retailers) means there is more risk. Upstream raw material risks now account for 50 percent of all food recalls worldwide. This is where most companies lack visibility critical to managing and reducing these risks.
HorizonScan, the world's most comprehensive database of food safety and quality reports, gathers the latest global risk information near real-time, on over 600 food commodities and materials, from 120 reliable food inspection and safety organizations. It also tracks suppliers enabling checks on more than 22,000 vendors.
FoodChain ID's Decernis division offers a food fraud database as a complementary service, as many global food standards require companies to do a specific fraud vulnerability assessment.
Overbeek notes, "Additional risks are found downstream in the form of labeling and regulatory issues. There are over 111,000 different food and consumer product regulations worldwide, and the rules are changing all the time. Nine thousand of those rules changed in 2019. You may be shipping a compliant product last year, but this year it isn't, and you weren't even aware of it!"
Decernis offers gComply, the world's most complete library of current food packaging regulations and labeling requirements with coverage of more than 220 countries and 27 economic communities.
Manufacturers can review shipping destinations and check for the regulations concerning their ingredients and products against country requirements in gComply. In addition, Decernis' Compliance System gComply Plus automates the process of inspecting a product formulation against applicable requirements. Entire recipes and components are checked against the requirements of multiple markets. The systems quickly identify ingredients that are compliant in the destination markets, or which require adjustment.
"These solutions assure the safety, compliance, quality, and sustainability of the global food supply," says Overbeek. "They provide a complete end-to-end solution for managing risks both upstream and downstream in your supply chain, ensuring you provide safe, compliant food to customers no matter where your ingredients come from or where your products are sold."