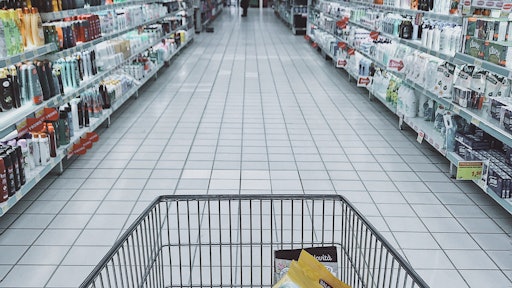 Getty Images
Bhanu Indian Cuisine & Market is launching an online shopping platform supported by Local Express, the provider of the most functional e-commerce platform for community-based retailers. The move will help Bhanu Market, located in San Gabriel, CA, reach a much wider audience and offer customers requested delivery options.
Started by Mr. Bedi and Bhanu, a brother-and-sister pair from India, Bhanu Market began as a catering service and expanded into grocery retail in 2010. The widely varied prepared foods menu comes from the family's archives and includes standards like chicken tikka masala, coconut fish curry and lamb curry. The market also features curry, spices, gourmet Indian foods tea, daals, lentils, Basmati rice, Halal products, South Indian, Sri Lankan, Pakistani foods and rice, Ayurvedic items and vegetarian-friendly foods.
"We want to be a modern retailer and that means offering our customers every option for shopping. Local Express helps us provide our quality products to shoppers who want the convenience of ordering online and either picking up at the store or having it delivered to their home or office," said Mr. Bedi and Bhanu.
The Local Express e-commerce platform creates sophisticated digital shopping sites for independent retailers, which is integrated with Bhanu Market product file for a running seven day inventory to ensure only available products are on the website. Integration to delivery and payment gateways are also native to Local Express, providing the critical infrastructure for Bhanu Market customers to purchase and receive their products. Multiple delivery options are available on Local Express, providing store pick-up and delivery, and making it exceptionally easy for shoppers to get their orders when and where they want.
With a database of more than 1,000,000 SKUs, Local Express is expected to have Bhanu Market up and running in about one month. With more than 60 stores already on the platform, the program has proven to exceed customer expectations and help the stores grow revenue in the process. Projections of profit per store exceed $100,000 per year.
"Bhanu Market wants to expand beyond its traditional retail audience and Local Express is helping them accomplish this through the creation of a vibrant online shopping site that replicates the in-store experience. We expect them to quickly see increased sales and profits," said Bagrat Safarian, Co-Founder of Local Express.