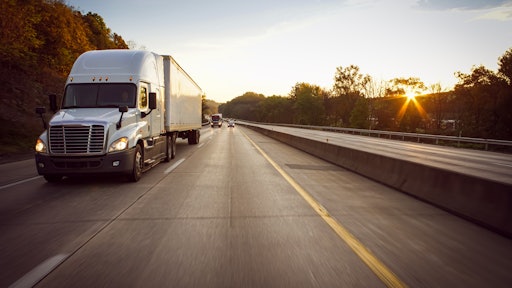 5m3photos
Visibility technology provider Overhaul partners with insurer Markel Specialty to create a new mobile product that locks stationary equipment in place and offers a direct connection to a law enforcement network, named TruckShield. Markel suggests the new partnership will help customers lower their premiums, a growing issue in the trucking industry. Technology is a growing tool to fight against cargo theft.
Per PR Newswire: 
TruckShield is a quickly-implemented, low-cost technology solution that uses existing motor carrier fleet hardware.
The solution offers enhanced cargo and asset protection by locking stationary equipment in place when it is most vulnerable to theft. TruckShield leverages Overhaul LE Connect, Overhaul's extensive law enforcement network with a secure, direct link to successfully recover any stolen equipment and cargo.
With a complete safety and compliance data profile from TruckShield, Markel can more easily assess a motor carrier's risk and modify motor truck cargo legal liability pricing and policy terms accordingly.
TruckShield provides simplification of insurance, maintenance, and safety administration in addition to the security benefits. With TruckShield, motor carriers build a data profile to showcase ongoing compliance and safety improvements.