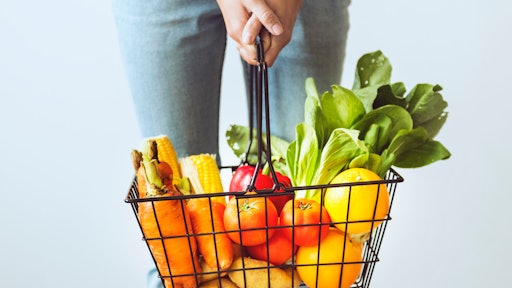 Pexels
A report from Valassis, titled "Unpacking the Dynamic Online Shopper: Grocery & Retail," looks at consumers' grocery behaviors and habits, as well as which brands and retailers attract them.
Online grocery is a booming market and is expected to reach $100 billion by 2022, with 70 percent of consumers routinely buying consumer packaged goods online in the next five years. With this, grocers and retailers are bracing for e-commerce by offering grocery delivery and curb-side pickup. However, 72 percent of consumers that shop for groceries online reported that a majority of their purchases are still made in-store. In addition, the survey found that respondents don't define themselves to just one online approach, but use multiple methods instead.
According to the survey, only 32 percent of consumers have purchased groceries online and are leveraging a variety of ways to get the items whether its using store pickup or delivery.
"Grocery shopping has often been viewed as a chore, meaning consumers will spend hours planning lists and meals, clipping coupons and actually purchasing items. However, retailers and brands are working quickly to improve the experience and make the process more streamlined through e-commerce optimization," says Julie Companey, director of grocery marketing, Valassis. "Those who create the right omnichannel promotional campaigns can gain a leg up and engage consumers while they are in the planning phase."
Coupons are likely to entice consumers. At least 40 percent of online grocery shoppers look at online coupons from the store, while 33 percent read print store circulars at home. In addition, 33 percent leverage email deals from stores and delivery services.
Related takeaways from the report include:
Planned and impulse purchases are driven by omnichannel and personalized advertisements:

61 percent of consumers are likely to purchase an item if they see an advertisement both in print and online.
Nearly two-thirds set out looking for a particular brand when grocery shopping online.
50 percent of online grocery shoppers are more likely to make an impulse purchase when shopping online versus in-store.
Meanwhile, the report found that 41 percent of online grocer shoppers seek faster, cheaper shipping options, as well as better discounts and deals, while 33 percent would like to be able to apply coupons to their order.