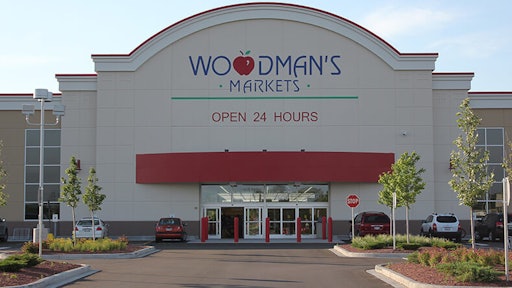 Midwest grocer Woodman's Food Markets is piloting a mobile app in its stores to help shoppers choose healthier options while earning cash rewards and other perks through in-store purchase and social engagement, Progressive Grocer reports.
Woodman's is partnering with MyUpside for the "next step in rewards programs" by building a coalition of purpose-driven brands tailored around the activities and passions of consumers. The app will help reach shoppers and improve visits, purchase frequency and basket size.
The app will help Woodman's create a personalized shopping experience for its customers and will be sponsored by brand partners to show gratitude for members' achievements and purchases.
According to Progressive Grocer, three-quarters of adults are taking more personal responsibility for their health than they were a decade ago. Millennials in particular are increasingly driving sales in healthy foods. Young consumers generally have a mistrust of large food and beverage manufacturers and choose companies that are transparent with their values, Progressive Grocer reports.