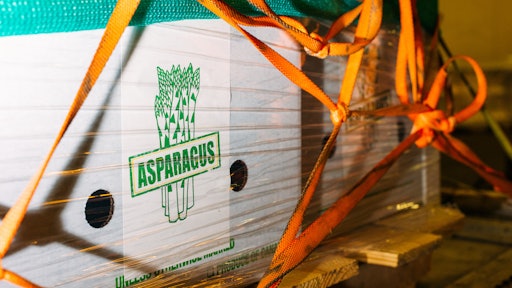 The impact of e-commerce on the air cargo market this year has been immense as rapidly rising online ordering drives up demand for cross-border shipments. Nowhere is this more apparent than in China, with Alibaba, a Chinese e-commerce conglomerate, claiming that more than a million retailers participated in the country's Singles' Day Nov. 11 shopping extravaganza. Alibaba said sales reached $25.3 billion, more than $7.5 billion higher than in 2016.
A rapidly developing trend in China that was further exposed by the online promotion this year was the fast-growing demand for fresh products. JD.com sold more than 20,000 tons of fresh products that included highly perishable items such as 500,000 tiger shrimp for Thailand and 2 million hairy crabs. There also was huge demand for Australian sirloin, Chilean frozen salmon and Vietnamese base fish.
Much of this cargo has to be transported by air. A spokesperson for JD.com told JOC that in the first nine months of 2017, 30 percent of the company's cross-border volume was shipped as air freight—a trend the retailer was anxious to change.
To read the full original article, please click here.