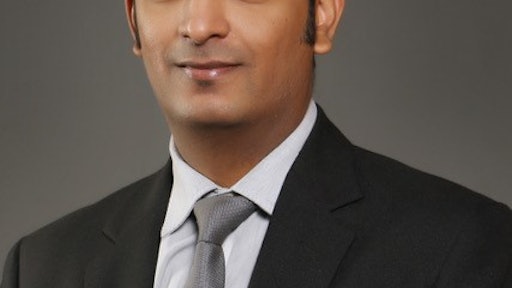 If you have visited a U.S.-based Starbucks recently, you may have noticed how the ubiquitous coffee retailer is offering a Mobile Order & Pay program to enable customers to preorder and avoid long queues and wait times.
And if you have an iPhone 6, you may have quickly paid for your daily cup of Joe at Starbucks by using Apple Pay, which allows you to pay for items by holding the iPhone in front of a reader at the checkout desk.
Or, if you live in Seattle, you may have avoided the checkout line altogether by visiting the prototype Amazon Go grocery store, where you can scan your phone on the way in, grab whatever you need and walk out without a checkout line in sight.
These are just a few examples of how payment technologies are changing the way we purchase food. The fact is, payment technologies are disrupting the entire food value chain. Here are a few ways that cutting-edge technologies, new payment methods, and the adoption of digital channels are changing the way transactions are being conducted:
Peer-to-Peer (P2P) lending using blockchain: P2P payment is a breakthrough technology that makes payment faster, secure and hassle free. It is being leveraged throughout the food value chain—by food producers looking for loans; buyers, processors looking to pay to their suppliers; and distributors looking to make payments to third-party logistic firms.
Innovative POS solutions: As described in the examples above, retailers are leveraging new payment platforms and contactless payment options to offer convenience to customers who don't want to carry cash or plastic money. Contactless payment solutions enable customers to simply tap their phone, wristband or key fob to complete a transaction at a retail store. Also, there are cloud-based payment options available that allow diners to walk in, grab their order and walk out without ever stopping to pay. This is also true for a few next-generation food retail stores, where a series of sensors are used to detect what items customers selected and help them make payments through the linked mobile phone without even waiting in line to check out.
Analytics-driven payments: Startups are leveraging analytics-based payment solutions to analyze consumer preferences, offer dynamic pricing, and provide loyalty rewards to enhance the shopping experience of consumers. Imagine walking into a retail shop and your payment app suggesting to you a list of items you require based on your historical purchasing pattern.
Auto replenishment and payment: There are solutions that help stakeholders (consumers, retailers or distributors) manage payments for food supplies and eliminate the need to track and pay bills by logging onto different websites. Coming soon to your kitchen is a refrigerator with sensors that will detect your need for vegetables and fruits, and place an order automatically at the nearest grocery store.
Mobile wallets and wearables: Mobile apps to enhance the shopping experience of consumers are all the rage. Retailers are seizing on this opportunity to provide value-added services such as scanning codes to help customers quickly find information on products while in-store, store locators to allow customers to find the outlet closest to them, and store maps to easily find where the item they are looking for is located within the store. Wallets help consumers pay at physical stores or online, and wearables link your personal information to your buying needs and habits.
What does this mean for companies in the food industry? It means your world is changing quickly, and it is imperative that you stay abreast of these new and emerging technologies, products, startups and trends, lest you be left behind as the industry changes around you. Or, to offer more positive perspective, it means you have an opportunity to build a competitive advantage by proactively collaborating with leading enterprises in the payments landscape.
Stakeholders need to adopt a customer-first strategy and incentivize buyers in the value chain through personalized offers, reward programs and discounts.
Retailers, distributors and processors should develop focused programs to engage with FinTechs to complement their current payment solutions and provide best-in-class consumer shopping experiences.
Retailers need to balance the focus on enhancing customer experience and modernizing the underlying payment infrastructure to achieve best results.
Developing a strong understanding of next-generation payment technologies, and ultimately, being able to transfer these into practice is both challenging and rewarding. It requires stakeholders across the value chain to change their business models and shorten time-to-market. Understanding the technology alone is not enough; stakeholders across the value chain need to come together, partner with startups, and invest in innovative technologies to stay relevant in this highly dynamic market.