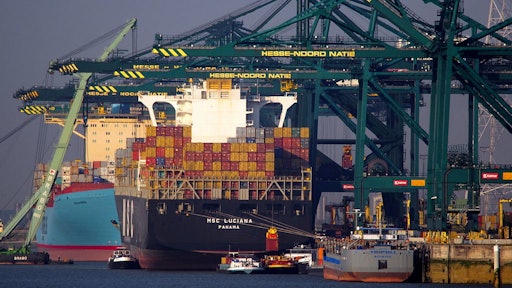 The second largest port in Europe by container capacity is now running a pilot blockchain project focused on logistics automation.
Belgium-based Port of Antwerp has announced that it is looking to use the technology to automate and streamline the terminal's container logistics operations. The test is being conducted in conjunction with a blockchain startup called T-Mining.
The goal, port authorities said in a new release, is to speed up the interactions between port customers to prevent the malicious manipulation of data.
According to the terminal authority, moving containers from point to point often involves more than 30 different parties, including carriers, terminals, forwarders, haulers, drivers, shippers and more. This process results in hundreds of interactions between those parties, conducted through a mix of e-mail, phone and fax.
To read the full original article, please click here.