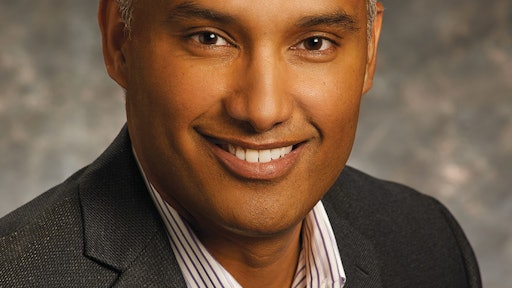 The company fleet is an expensive part of any operation. From purchasing to fuel to maintenance to repairs, a vehicle will cost your company a lot of money during its productive life span.
In the food industry—or in any industry that relies on a company fleet to be able to do its job—vehicles have long been thought of as a necessary cost of doing business, not a strategic asset. But when you take a hard look at how your company manages each step along the way, you might be able to uncover more opportunities to positively impact your overall bottom line.
Managing the supply chain involved when acquiring a new vehicle is a complex task. There are a bevy of separate, yet interconnected, steps: specification development, chassis and upfit ordering, production logistics, progress monitoring, licensing and compliance, and delivery. Just from order to delivery, the industry average is 10-12 weeks for light-duty vehicles and 14-16 weeks for medium- and heavy-duty vehicles (not including upfitting time).
With all of the work and time that it takes to bring a new vehicle into your fleet, it's understandable when your instinct tells you to run it until its last breath. But there's a time in the lifecycle of every vehicle when it's going to cost more to maintain it than replace it. Fleets should rely on technology that produces and analyzes data on each vehicle's age, fuel usage, maintenance costs and total downtime, while also incorporating its importance to your fleet. The ability to access this kind of real-time data eliminates the guesswork and helps a business better understand its operations, giving it a solid competitive advantage.
Being able to recognize this critical moment in a vehicle's lifespan is a constant challenge for fleet managers. Generally, the instinct is to hold on to a vehicle as long as possible to delay the cost of replacing it, but there comes a point when that doesn't make sense to your long-term expenditures.
And when the decision to sell a vehicle has been made, remember all of the thoughtfulness that you've put behind the rest of its lifespan, and ensure that your company will be getting the most value out of what you are replacing. Optimally, you're looking to remarket the vehicle in a way that offers a quick sale, minimal hassle and a maximum return. But there are plenty of remarketing options available, so choosing the right one may be confusing. Sales can be done directly to an employee, or through a traditional auction, an online auction, a virtual market, a remarking center or a broker. And, in some instances, your fleet management company may even offer the option of purchasing your vehicle from you.
It's important to expose your vehicle to the broadest buyer base available to maximize the opportunity to obtain the highest possible return based on your company's unique situation and timeframe. Receiving the highest possible resale value lowers your total cost of ownership, and only brings positive effects to your company's overall bottom line.
Being budget-minded is important at every phase of a vehicle's life cycle. Though fleet managers have traditionally focused more on acquisition price and operational costs, ensuring that you're deciding to sell at the right time—and through the right channel—also is of utmost importance to reducing a vehicle's total cost of ownership. It used to be an undervalued decision, but knowing when to pull the plug on a vehicle and remove it from your fleet can have a significant impact on your bottom line, and furthermore, is getting easier to do as technology evolves, allowing your company's fleet manager to focus on more strategic aspects of your operations.
Partha Ghosh is the director of North American Vehicle Supply Chain at ARI in Mount Laurel, New Jersey. ARI is the world's largest family-owned fleet management company, managing nearly 1.5 million vehicles in North America, the UK and Europe.