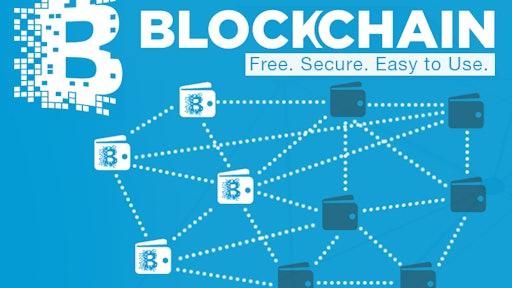 IBM, Wal-Mart and Tsinghua University on Wednesday announced a joint effort to track the movement of food products in China using blockchain technology to improve food safety in the world's second-largest economy.
Blockchain technology, which powers the digital currency bitcoin, enables data sharing across a network of individual computers. It has gained popularity worldwide due to its usefulness in recording and keeping track of assets across practically all industries.
Chinese food safety practices have raised concern about contamination in China and in countries where Chinese food products are imported, and the new project aims to trace the movement of meat, vegetables and other products.
With blockchain, the movement of food products can be digitally tracked from suppliers including farms to the store shelves and ultimately to consumers.
"Advanced technology has reached into so many aspects of modern life but it has lagged in food traceability, and in particular in creating more secure food supply chains," said Bridget van Kralingen, senior vice president, industry platforms, at IBM in New York.
When applied to the food supply chain, product information such as farm origin details, batch numbers, factory and processing data, expiration dates, storage temperatures and shipping details are digitally connected to food items, and the information is entered on the blockchain at every step of the process, IBM said.
Wal-Mart said it will be using IBM Blockchain-based on the Linux Foundation's Hyperledger Project, which is an open source software project that builds blockchain tools.
Tsinghua University, located in Beijing, will serve as an academic partner and advisor on the blockchain project.
To read more, click here.