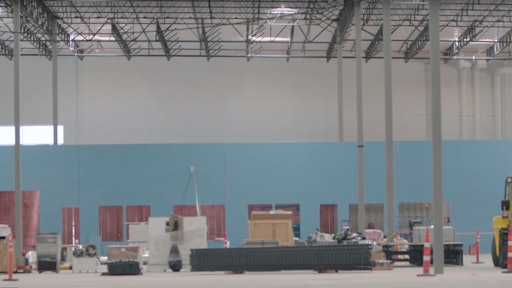 Hyperloop One has announced the opening of Hyperloop One Metalworks, the first Hyperloop manufacturing plant in the world, according to Port Technology. Hyperloop is a tradename and a registered trademark of the Space Exploration Technologies Corporation for the high-speed transportation of passengers and goods in tubes in which capsules are propelled by linear induction motors and air compressors.
This follows news that a test was recently completed in which the system accelerated a sled to 116 miles per hour (mph) in only 1.1 seconds.
Metalworks is being built for Hyperloop One engineers, machinists and welders who will build and test many of the components going into DevLoop, the full-system Hyperloop prototype, which will be tested in early 2017.
The site will also house a new Transponics test lab, which will continue to innovate on the propulsion system that launches a Hyperloop vehicle to high speeds.
Josh Giegel, co-founder and president of engineering at HyperLoop, said: "Hyperloop One Metalworks is the first Hyperloop manufacturing plant in the world. The ability to have a world-class machine shop in-house gives us an advantage to build rapidly and develop the Hyperloop in real-time."
Hyperloop One Metalworks will include motor (stator) testing and will house many of the key equipment and research areas, including a metrology room for super accurate measurements of many of the key materials and subcomponents of the full Hyperloop system.
In addition, some of the parts that will be produced at Hyperloop One Metalworks in the next few months include the joints between the Hyperloop tube and its supporting columns and the cradles that hold and protect the tubes prior to their installation.
Rob Lloyd, CEO of Hyperloop One, said: "The Hyperloop One Metalworks tooling and fabrication plant provides Hyperloop One with an incredible facility that will allow us to build and develop DevLoop by early 2017.
"Our 170 employees are laser-focused on making Hyperloop the next mode of transportation, and the opening of Hyperloop One Metalworks is the next large step towards that goal."
The construction of Hyperloop One Metalworks was made possible by great relationships and strong participation between the company and the Nevada government.
To read more, click here.