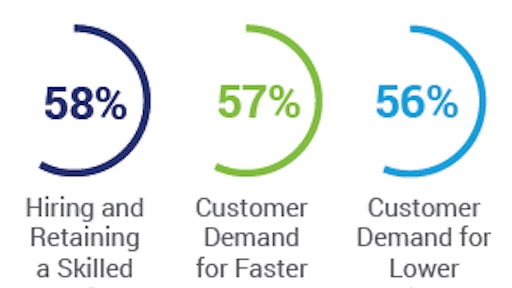 The "always on" supply chain has become a reality, according to the July Food Logistics. Enhanced computing power has improved predictive analytics and supplemental tools–such as automation and wearables. Sensors have empowered data collection. These enhancements are creating digital, continuously operating supply chains and interconnected networks of supply chain workers.
The Material Handling Institute's (MHI's) 2016 Annual Report defines the "always on" supply chain as:
"An integrated set of supply networks characterized by a continuous, high-velocity flow of information and analytics, creating predictive, actionable decisions that better serve the customer."
The report provides an update on eight technologies that are enabling these always-on supply chains and the impact they are having on these supply chains. These technologies include:
Predictive analytics
Robotics and automation
Sensors and automatic identification
Wearable and mobile technology
Driverless vehicles and drones
Inventory and network optimization tools
Cloud computing and storage
3D printing
To read the entire article, click here.