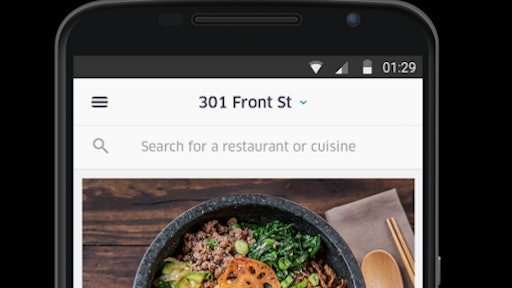 Uber is launching its food-delivery services in Phoenix, Ariz. today, Tuesday, July 12, according to The Arizona Republic.
UberEATS is a standalone app that features a curated list of top Phoenix-area restaurants, focusing on local eateries rather than chains. First tested in Los Angeles, the app now is available in nearly 20 other cities around the world.
"This city has an amazing reputation for emerging chefs and evolving technology companies," said Sarah Groen, general manager for Uber. "Phoenix was one of the first cities in the world to get Uber, so it's only appropriate it is one of the first to get UberEATS."
For the launch, there will be no delivery fee for ordering from UberEATS. After a few weeks, it will be a flat rate of $3.99, no matter how large the order or how far the distance. Another delivery app, Postmates, has a delivery fee starting at $2.99, depending on the restaurant.
Initially, UberEATS will deliver only to downtown and central Phoenix, Arcadia, Paradise Valley and south Scottsdale up to Shea Boulevard, although participating restaurants are spread across the Valley. The company has partnered with a variety of Arizona-based eateries, from casual to hip.
To read more, click here.