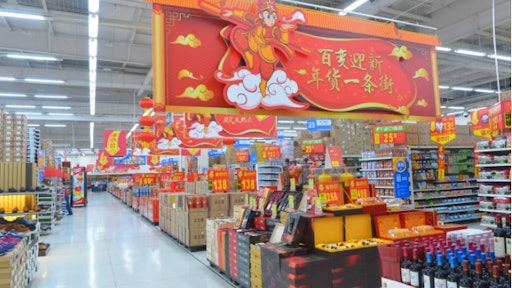 Wal-Mart Stores Inc. has sold its Chinese online grocery store in return for a stake in the country's No. 2 e-commerce firm, ripping up its previous strategy in an effort to cure ailing sales in one of the world's toughest retail markets, according to Reuters.
The deal will see the U.S. grocery giant swap its Yihaodian platform for a five percent stake in JD.com Inc., worth about $1.5 billion by the firm's latest market value. The move also gives Wal-Mart a ringside seat in JD.com's bitter rivalry with Chinese e-commerce leader Alibaba Group Holding Ltd.
The sell-off, announced on Monday, is a significant shift for Wal-Mart in China, where it operates more than 400 brick-and-mortar stores. The firm has been shuttering underperforming outlets and grappling with soft online sales in the world's second-biggest economy since it bought full control of Yihaodian in July last year, saying the site would play a leading role in its China strategy.
Wal-Mart's tie-up gives it access to JD.com's nationwide logistics and warehousing networks, as well as its over 150 million users, helping expand the U.S. firm's reach with China's increasingly tech-savvy middle class.
To read more, click here.
Editor's Insight: The Chinese market is moving online faster than the U.S. market, so events in China to an extent portend the dynamics that U.S. retailers will face. China's two leading e-commerce merchants, Alibaba and JD.com, offer delivery in less than one hour in some markets.
Retailers will have to invest more aggressively in automation to succeed in e-commerce. In the U.S., e-commerce leader Amazon has taken the lead in automating order fulfillment, having deployed robots in its fulfillment operations. Retailers, including supermarket chains, have paid close attention to Amazon, although most have yet to invest in the technology.
Supply chain observers in the U.S. agree that e-commerce is the most significant trend, one that will require goods-to-picker material handling systems and/or mobile robots that drive around warehouse shelves and pick items.
Robotics and automation were cited as the leading source of disruption or competitive advantage by the Material Handling Institute's annual industry report; these technologies were cited by 51 percent of respondents, up from 39 percent last year. 6-21-16 By Elliot Maras