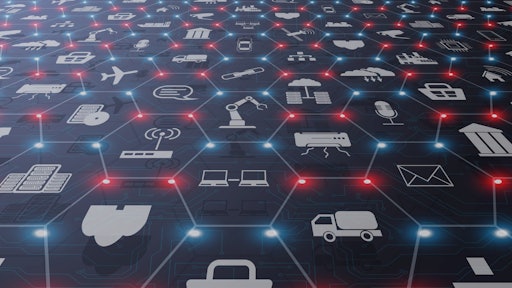 stock.adobe.com
E2Open, the supply chain operating network, has acquired Terra Technology, a provider of innovative supply chain solutions that help the world's largest consumer product companies manage market volatility to make better business decisions.
Terra Technology's solutions have helped companies including Procter & Gamble, Unilever, Mondelēz International, Kimberly-Clark, ConAgra Foods, Kellogg, AkzoNobel and Shell outperform in volatile markets. Terra offers demand sensing, multi-echelon inventory optimization, and transportation forecasting solutions which incorporate data from the extended supply chain (like point of sale and logistics data) and advanced algorithms to radically improve supply chain performance.
"Terra's demand sensing capabilities allow companies to combine massive amounts of data from the supply chain to leverage demand signals which dramatically improve forecast accuracy," said E2Open CEO Michael Farlekas. "E2open brings the network to connect, collect, and collaborate on these demand signals in real-time across the multi-enterprise supply chain. Our combination will allow deep information access and collaboration across the extended supply chain to sense demand changes, and react quickly to address supply constraints, optimize inventory, and improve in stock ratios."
Editors Insight: Supply chain technology tools continue to advance in response to a more complicated food and beverage market. The combination of a supply chain software provider (E2Open) and a demand sensing specialist (Terra Technology) reflects the growing complexity of today's supply chain. The combined enterprise brings another tool to the supply chain management arsenal.
Terra Technology's annual forecasting benchmarking study has been a helpful tool for food and beverage supply chain managers. The most recent benchmarking report noted that the daily use of market data, automation and pattern recognition algorithms has become critical given the changing demands of the market. The report noted, for instance, that the number of SKUs from 2010 to 2015 jumped by 32 percent against a 4 percent sales increase, meaning sales per item fell by 22 percent.
Demand planning technology has become a more important aspect of supply chain management. This is one of many changes taking place in today's food and beverage industry that requires supply chain companies to stay on top of all new technologies. 3-7-16 By Elliot Maras
Companies in this article