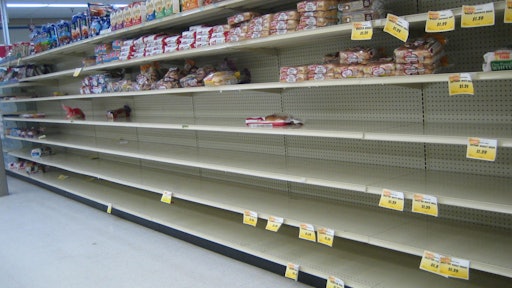 Out-of-stocks, overstocks and returns are costing retailers $1.75 trillion a year — a number that's only moving higher, according to a recent survey, CNBC reported.
What's more, as retailers struggle to get a read on how much merchandise they have and where it's located, many are falling short on their promise to make it easy for shoppers to pick up their online orders in store. As a result, these businesses are likely to miss out on future sales from consumers whom they've disappointed in the past.
"This is the time of year when it really becomes acute," said John Squire, CEO of retail analytics firm DynamicAction.
According to a study commissioned by his company and conducted by IHL Group, "out-of-stocks" accounted for $634.1 billion in lost retail sales for the year ended in the spring — 39 percent higher than in 2012. Likewise, overstocks contributed $471.9 billion in lost revenues, up 30 percent from three years prior. When a retailer has too much merchandise, it cuts into its margins.
The slide in performance comes as retailers are struggling to utilize the mounds of customer data they've acquired over the past few years and accurately forecast demand. Further complicating things is that as consumers buy more online, it's getting even harder for retailers to keep tabs on their inventories.
Overstocks, in particular, are expected to be a big issue this holiday season, as a delay in cold temperatures has left retailers with too many jackets and boots. The industry has already warned that this will lead to severe markdowns toward the end of the season, eating away at their profits.
To read more, click HERE.