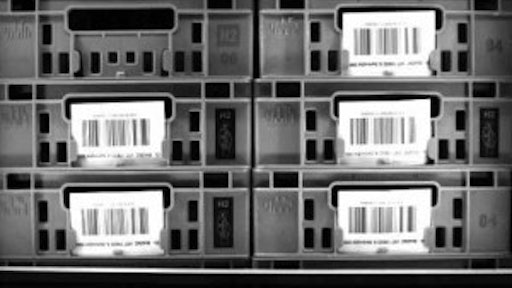 A Swiss supermarket chain has used imaging to automate its central warehouse, according to NovusLight.com, a news portal for light technology.
Framos GmbH, a global imaging provider based in Taufkirchen, Germany, installed solutions at various processing stations, using traditional imaging processing, self-learning algorithms and classifiers to ensure robust and smooth operation. For example this enables the systems in the "empty containers center," to recognize different container types and select the correct process path. This recognition is possible even if they are covered in dirt or partially occluded by large labels.
A supermarket chain in Switzerland is currently using Framos expertise, 'Framos Sorting Intelligence' along-side its own system configurations to perform four different sorting and recognition tasks. These are part of the delivery chain within its logistics center.
These provide an insight into the benefits imaging can provide to all retail and mail order sectors as optimizing logistics is essential to lower costs, increase throughput and increase reliability. One of the first benefits is in fresh food delivery. Typically, fresh goods from various producers are delivered to the logistics center in containers of varying shape, size and color.
In fresh produce logistics, a distribution center is a cold store, a building cooled down to three degrees Celsius. When the goods arrive, they are taken into the cold store by conveyor. These containers are then stacked onto trolleys for transport within the cold store. For stability and to prevent damage to containers and their contents. Only containers of the same type can form a layer in a stack, however the layers can made from any container type.
To read more, click HERE.