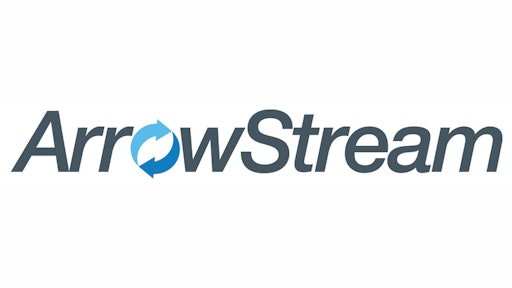 ArrowStream, Inc., a Software-as-a-Service (SaaS) company for supply chain organizations, announced Ben E. Keith Co., one of the largest distributors of food service products, has licensed ArrowStream Crossbow to improve its inbound logistics performance.
In a complex network with hundreds of suppliers spread out all over the country, finding the best way to minimize transportation costs into the distribution centers with consideration of inventory needs is no easy task. Ben E. Keith needed a solution that could both solve that complex puzzle and also ensure that activities were being executed as planned.
"A key piece in advancing our inbound logistics program is to truly understand the performance drivers at all levels of our network," said Andy McCaskill, senior vice president of purchasing and logistics at Ben E. Keith. "Crossbow will enable us to do this by providing a 360-degree view of our network and the ability to course correct in a timely matter."
Crossbow is a comprehensive inbound logistics planning and performance management software solution. Connecting to both the Purchasing and Transportation systems, Crossbow enables a more collaborative approach to inbound planning and also provides unparalleled visibility into actual performance and savings drivers. The result is significant bottom line savings and improved organizational alignment.
By centralizing its inbound logistics information in Crossbow, Ben E. Keith will see savings drivers and will be able to attach lane-level operational and financial targets to all improvement initiatives across its network. With this combination of visibility and the ability to take action, Ben E. Keith will be able to respond preemptively to cost issues, know which freight it should manage versus suppliers, plan for "what-if" scenarios and continue to provide quality fresh product with higher inventory turns.
"Traditionally inbound logistics is an overlooked area of opportunity in a distributor and retailer's overall strategy," said Jeff Dorr, chief customer officer at ArrowStream. "Until now there has not been a technology that identifies the impact that multiple teams have on freight savings and then aligns those teams to make decisions that improve results in a sustained way."
Crossbow equips distributors like Ben E. Keith with the performance management, monitoring and planning capabilities to become more responsive and target-driven in its inbound logistics network while also tackling advanced freight savings strategies.
"We have built Crossbow over the last 14 years to simplify the complex challenges of improving inbound logistics performance," said Dorr. "Now distribution organizations of any size – whether two warehouses or two hundred – can be target-driven even as they are engaged in day-to-day shipment execution and ultimately enhance their customer service levels. We are excited that Ben E. Keith has partnered with us to continue to improve its supply chain."
Companies in this article