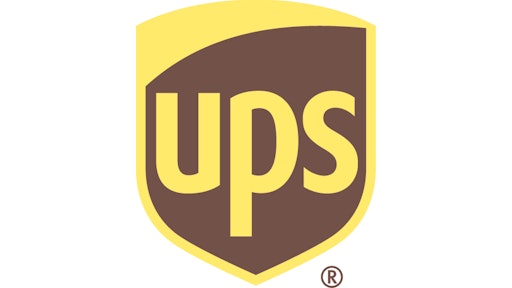 UPS announced it will expand UPS My Choice and the UPS Access Point network, two of the company's services that work together to provide online shoppers and global retailers new personalized solutions to manage residential package deliveries.
UPS My Choice, the customizable online and mobile service where consumers choose delivery preferences and more, will now be available to consumers in 15 additional countries throughout North America and Europe. UPS My Choice is an industry-first innovation introduced in the U.S. in 2011.
The UPS Access Point network, with the broadest integrated cross-border footprint in Europe, is now available in New York City and Chicago and will expand rapidly to cover all major U.S. metropolitan markets during 2015. The UPS My Choice and UPS Access Point combined service will also be available in Poland, Italy, Canada and Mexico later this month.
More than 10 million U.S. consumers already use UPS My Choice to plan for their deliveries when and where it is convenient for them.
Consumers in Austria, Belgium, Canada, Denmark, France, Germany, Italy, Mexico, Netherlands, Poland, Puerto Rico, Spain, Sweden, Switzerland and the United Kingdom will be able to sign up for the free service at ups.com/mychoice.
"UPS My Choice has received outstanding customer response and continues to experience rapid growth with one new consumer enrollment every six seconds," said Alan Gershenhorn, UPS executive vice president and chief commercial officer. "Our mobile apps allow users to access UPS My Choice with their smart phone in a streamlined manner and offers several delivery and shipping solutions that fit their needs."
UPS My Choice members receive advance delivery notifications informing them of the delivery timing of each UPS package. Consumers also have the ability to reroute eligible packages to another address or reschedule deliveries for a future date before a UPS driver makes a delivery. Consumers can also activate a vacation setting to have packages held and delivered when they return home.
Unique to the UPS My Choice service, consumers only enroll one time and never need to provide additional information to retailers or UPS to begin taking control of their UPS deliveries.
"UPS My Choice and the UPS Access Point network are a powerful duo that give e-tailers new solutions for personalizing their customer's package delivery experience," Gershenhorn said. "UPS My Choice status alerts have industry-leading e-mail open rates and are extremely valuable for retailers that want to extend special customer offers or communications in addition to the shipment delivery notification and confirmation. We have more than 375 shippers in the U.S. utilizing this feature, including some of the most widely recognized names in retail."
The only thing consumers dislike more than missing a package is having to rearrange their lives to retrieve it. Earlier this year, 37 percent of U.S. online shoppers participating in the 2014 UPS "Pulse of the Online Shopper" study, said they want alternate delivery locations when they are not at home.
Now there is a convenient alternative: UPS Access Point locations. These local businesses, primarily neighborhood convenience and grocery stores with evening and weekend hours, fit a consumer's busy lifestyle. The locations are designed to be approximately 10 minutes or less from the consumer's delivery address.
UPS drivers, when unable to deliver a package at the consumer's residence, will leave a note informing them when they can expect to collect their package at a nearby UPS Access Point location. Consumers will go to www.ups.com and use the tracking number on the note to get the address. Consumers will need photo identification to receive their package. In addition, UPS My Choice members will have the ability to send qualifying shipments directly to a UPS Access Point location as their preferred delivery address.
Consumers can also drop off pre-labeled and prepaid packages at a UPS Access Point location during the store's hours. There are nearly 300 UPS Access Point locations in New York City and Chicago with more locations being added each week. As part of the UPS Access Point network, UPS is installing self-service smart lockers in metropolitan Chicago.
With government issued identification, or a mobile device, consumers can retrieve their package from a locker in less time than it takes to withdraw cash from an ATM. UPS My Choice members can route their packages directly to these lockers when they will not be home to receive deliveries.
In January 2015, the company plans to add all 4,400 The UPS Store locations throughout the U.S. to the UPS Access Point network.
Currently, there are more than 12,000 UPS Access Point locations in seven European countries. UPS expects to have 20,000 locations in key markets throughout Europe and the Americas by the end of 2015.