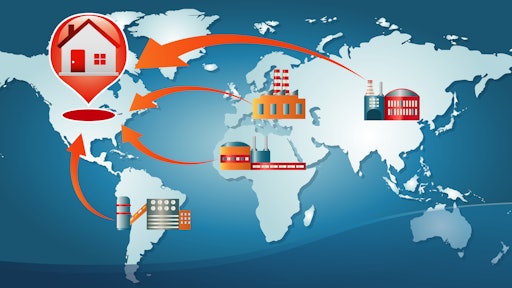 melita - stock.adobe.com
Several massively disruptive political, economic and social headwinds—soaring interest rates, looming food and energy shortages, war, the changing nature of work and more, are all helping to re-shape the tech markets, according to ABI Research.
"We should heed one of the most important business lessons learned during 2020—that technology will not be a casualty of uncertainty, but rather a tool to overcome it. Companies that embrace, invest in and deploy technology wisely will undoubtedly emerge stronger and better prepared to handle the next spate of challenges on the horizon, no matter the weather," says Stuart Carlaw, chief research officer at ABI Research.
From ABI Research:
A growing reliance on 5G and cellular in enterprise environments, driven by rising energy costs.
Food shortages compounded with rising ingredient costs.
A flattening of the automotive market with a consolidated supply chain and a reduced number of vehicle options.
The persistence of the global chip shortage and its ongoing impact on digital security, payment technologies, semiconductors and other hardware.
Manufacturing shutdowns in China are curbing innovation in smart home devices.