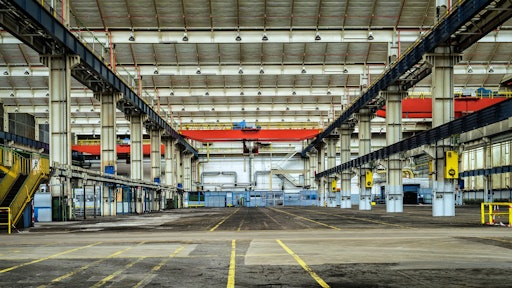 Pexels
Distribution is one of the most critical points in the food supply chain. After all, the efficient and accurate movement of goods within a distribution center has a direct impact on the quality and safety of products on store shelves. However, there are a growing number of challenges in modern distribution, which can hinder product movement—particularly in facilities that still use manual handling.
With limited staff available to get orders out the door, warehouse operations often suffer amidst an expanding variety of SKUs, diminishing storage capacity and seasonal spikes in business. When handling fresh foods—such as fruits and vegetables—distribution centers have the added challenge of managing exceptionally short lead times in order to maximize freshness.
Today, automated solutions can help facilities overcome the modern challenges in food distribution, including the mentioned top three areas: SKU proliferation, seasonal peaks and food freshness.
1. SKU proliferation
Consumers now expect and demand more variety than ever before—more flavors, sizes, packaging types, as well as health-conscious offerings. In turn, food and beverage companies have expanded their products lines to include more options. The result is a proliferation of SKUs. In some cases, facilities have increased from a hundred or so SKUs to a couple thousand, leaving little storage space. With some products moving faster or slower than others do, efficient storage and retrieval becomes another challenge.
In the case of Olvi, a 140 year-old traditional brewery in Finland, automation was the answer to its challenges with warehouse capacity and picking efficiency, where consumer demand for more packaging and product types spurred an increase from 200 to 350 SKUs. Looking to modernize, Olvi automated its warehouse with a combination of robotics and warehouse control software.
An automated order picking system rapidly picks products stored in pallets on the warehouse floor. Olvi now has control over its entire distribution process from warehousing to the loading bay, with complete traceability and real-time inventory insight. With additional updates, the brewery today can store up to 13,800 pallets—twice its previous capacity. Using a high-density storage design like Olvi, distribution centers are often able to reduce space usage by 50 percent, leaving room for future growth.
2. Seasonal peaks and labor shortages
Distribution centers dependent on manual processes are no strangers to the strains of labor shortages, as older members of the workforce gradually retire and young graduates seem less enthusiastic about careers in warehousing due to ergonomic concerns. For facilities already struggling with insufficient staffing year-round, seasonal spikes only further stretch their resources as orders flood into the warehouse and manufacturing increases production to meet heightened demand.
Global bread and roll manufacturer, Martin's Famous Pastry Shoppe Inc., experienced such challenges in its manual warehouse in Chambersburg, Pennsylvania. With increased demand during the summer months, the facility struggled with space to accommodate its added inventory and hired seasonal staff. The bakery implemented a combination of high-density pallet storage and retrieval along with a robotic material handling system. Robots move inventory into storage on the warehouse floor, pick customer orders, put them in multi-SKU stacks and place them on an outbound conveyor. The orders are then palletized and prepared for loading onto trucks.
The rapid handling provided by the new automated system enable Martin's Famous Pastry Shoppe Inc. to schedule and prepare orders within an hour of a truck's arrival—easily meeting the operational demands of its seasonal peaks. By automating, Martin's Famous Pastry Shoppe was able to reduce its man hours by 30 percent. With less human intervention, the bakery also eliminated the inherent safety risks in manual handling and chances for fulfillment errors.
3. Food freshness
Perishable foods need to move through the distribution center and out the door for delivery as quickly as possible to maintain product quality and freshness, as well as optimum shelf life. Many fresh food facilities have wanted to automate their operations but have been unable to because conventional automated systems run storage and order picking as separate functions. Unfortunately, this makes fulfillment still too slow for fresh food logistics. But now, more innovative solutions are available that integrate product handling and picking. These systems provide flexibility and speed for shorter lead times.
Mercadona, a Spanish supermarket giant, emphasizes customer satisfaction as part of its corporate philosophy. To uphold its commitment to freshness, Mercadona decided to automate its newly built distribution center in Guadix, Granada. Mercadona installed robots to provide buffer storage and order picking as one flexible operation. The robots handle Mercadona's fresh fruit, vegetables and meat—around 300 SKUs in some 30,000 crates.
The system, in conjunction with surrounding manual operations and a warehouse control system, manages goods reception, storage, retrieval, sorting—all the way to loading onto transport units for delivery. All orders to over 1,600 stores are ready for delivery within six hours, even with daily or seasonal business fluctuations. Such a short handling time maximizes the freshness and shelf-life of Mercadona's goods.
The complexities of the food and beverage supply chain show no signs of wavering. Neither are consumer expectations for fresh products. Optimizing distribution centers to handle higher capacities and improve efficiency is essential to keep pace with consumer demand. Those that automate now will be well equipped to meet these challenges head on with the control, speed and flexibility of a modern distribution center.