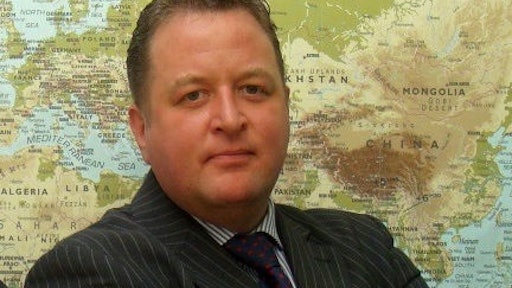 Customer service is priority for food companies; it's the make or break of any good, thriving business. In general, they understand the need to go the extra mile to provide their clients and their clients' customers with the best service possible. Thankfully, advancements in IT are helping these companies meet expectations of a demanding market.
With the ubiquitous internet, for example, enabling customers to place an order online with a few clicks they expect a quick delivery of their goods in return. They really don't want to wait for paperwork to be processed and data to be rekeyed from one system to another before they can take delivery – and why should they?
Small improvements throughout the business can provide great benefits. For example, why would you want to print out reams of paper manifests, delivery notes and so on when most of this could remain on the system? Instead, the mobile computer plays a much greater role in food logistics in helping communicate information electronically from the office and back again. Indeed, we are talking to companies who say that they simply would not go back to using paper unless there was no other option.
Mobile computers make work easier for drivers, with all the information they need on a single device. They also appreciate that they can communicate with the office in real-time using them instead of carrying additional mobile phones. The computers often offer other functions such as Sat-Nav and a camera – the first useful for finding the location of an unfamiliar collection or delivery address and the camera for recording a host of visual delivery point information.
With mobile computing comes the benefit of a fully electronic end-to-end audit trail. We find that companies want to be able to click a button and get information there and then, not search through delivery notes to find out when an item was delivered and who signed for it. The handheld computer is proving essential for this level of automation.
It will be used for electronic proof of delivery (EPOD), capturing date and time stamped signatures from the person receiving the goods. It will also be used to photograph in-transit damage to the order if necessary. Instead of the old fashioned delivery note, the mobile computer linked to a portable printer will also provide a delivery receipt – and in the event of a failed delivery it could even be used to leave a note for the customer, informing them that another visit will be made or tell them who to call.
The ability to print well designed and branded documents on demand using a portable printer, should undoubtedly save money while promoting a positive image of the company.
The investment in mobile devices will vastly improve cash flow by enabling quicker invoicing. This is possible with the driver capturing EPOD on the doorstep and transmitting it back to the office automatically. The EPOD arrives back at the office, confirms the job has been done and that data transaction instigates the billing process. So there is no more waiting for paper delivery notes to be returned back to the office for processing before the customers can be billed.
We are aware that some companies are offering warehousing and fulfillment for customers. They hold the customers' stock, pick the orders, package and dispatch them as required. Here again is an opportunity for using mobile technology to replace paper and a lot of admin time and overhead. Everything can be sent from the warehousing system, whether it is a spreadsheet-based system or sophisticated warehouse management system, to the mobile computer enabling it to be used to record all stock movements in and out of the warehouse.
Tom Abbott is director of mobile enterprise at Maxatec.