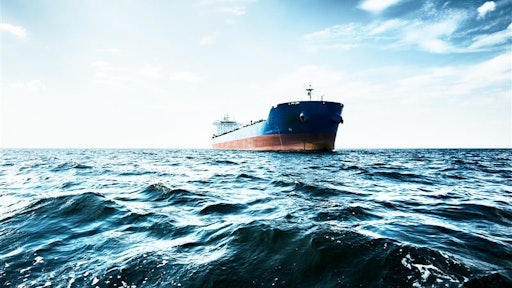 Alex Stemmer
The global marine telematics market is anticipated to reach $29.95 million by 2026, according to Allied Market Research. Rise in the drift toward ship tracking and monitoring, increase in inclination for advanced fuel management and surge in the bent for connectivity solution are major factors driving the growth of the market. Also, integration of automation in marine transportation and upsurge in the call for vessel safety and security has supplemented the growth in more than one way.
Marine telematics systems are designed to document relevant information about ships or ocean carriers and relay that data through telecommunication devices to improve operations to the next level. The high-end system is also used to keep an eye on the movement of ships.
Now, the question arises, how exactly a ship or ocean carrier can use telematics system. Telematics solutions can be incorporated with the prevailing systems to allow a plethora of use cases for crafts of all sizes.
Vessel positions can be trailed using a fusion of GPS satellites and cloud computing. A GPS receiver boots up information from GPS space capsules and develops it for use with approaches such as GPS nautics system. It also passes on that information via GPRS to the web servers used by personnel working from back office.
Ship maintenance and carrier lifecycle management can be highly enhanced and upgraded by using marine telematics technology. It aids in keeping a proper tab on covenant recovery, trailing service records and tracking engine performance. This way, ocean carriers can minimize expenses and keep vessels in safe steering condition by matching up to standards like engine diagnostics, oxygen sensor issues, valve breakdowns and more.
Insurance ventures, on the other hand, can take recourse to telematics to keep a check on the sailor behavior, enabling them to more precisely control risk factors and manage insurance premiums accordingly.
Telematics methods are transforming not only the shipping industry, but also the offshore sector. Offshore and marine telematics use short-wave data communication structures to arrange for emergency support and assistance, system surveillance, internet access, vessel stakeout and more. Generally, these systems entail a user's edge, a satellite aerial and a communication string or loop with the craft's electronic knots. This technology then doles out a satellite joint to the outer world when other communications might fail.
The systems offer emergency alerts, full and comprehensive messages, including facts and figures of GPS position and other vital strictures, between the vessel and the concerned maritime rescue coordination edge. This data is aimed at helping rescue agencies with locating a craft and responding properly in the course of an emergency.
The global marine telematics market has already gained huge tow in the marine industry and in the next few years to come, it's anticipated to puff up yet more.