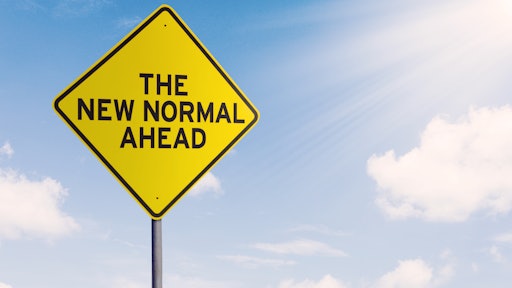 Creativa Images AdobeStock_361233505
This time last year, I reported that supply chains were in a grim state. Telling folks, it's only going to get worse before it gets better. Explaining how the supply chain was an absolute mess.
All of it was true.
And to some degree, still is the case today.
From port strikes to rail strikes, to food inflation, driver shortage and other disruptions that continue to hammer many of today's supply chains, it's been a year.
But, the tides seem to be turning in favor of a more normalish year for global supply chains.
Nearly 45% of economists surveyed by the Wall Street Journal estimated bottlenecks would ease by the second half of 2022.
Citi economists said logistics pressures from excessive consumer demand for goods are easing up, yet companies shouldn't consider an "all clear" just yet.
And, according to Sea-Intelligence, models suggest that a return to "normal" at a 2% capacity loss baseline by early 2023 is possible.
But, what does normal really mean anyways? This "New Normal" isn't really new, it's just different, it's a reality that continues to keep companies on their toes and consumers in check.
It's normalish.
That's because disruptions have always been a part of supply chains. Bottlenecks of many kinds like natural disasters, roadblocks and other unforeseen circumstances aren't anything new. They didn't just crop up when the pandemic hit.
It's called life.
I think the challenge now is that these disruptions are happening all at once, from different angles, impacting various parts of the supply chain.
While this normalish way of operating has posed some really tricky challenges, it's also presented paths to opportunity and improvement.
Kudos to the winners from this year's Top Software & Tech Providers award, who develop emerging technologies making the difference for companies in need of flexibility, efficiency, safety, visibility and more.
And shout out to the industry execs who participated in this issue's cover story to explain how implementing the right technology, hitting some sustainability marks and overcoming disruptions will set the stage for this New Normal, which going forward, will be the only way to operate..
It's normal for supply chains to be disrupted. It's normal for industry leaders to work to stay resilient. Time to make the New Normal more normalish.