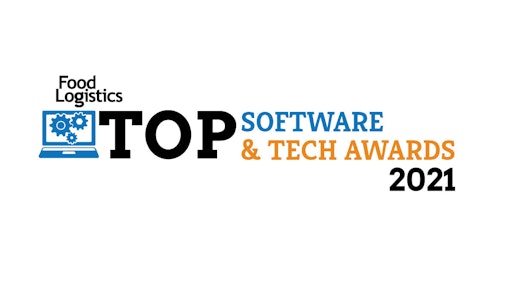 When 2021 New Year hit, supply companies worldwide celebrated the passing of a challenging year that brought about a global pandemic, nationwide restaurant closings and consumer shopping behavior that shifted literally overnight.
But, then, on March 23, a stranded Evergreen container ship blocked navigation in Egypt's Suez Canal, setting the stage for what would be a slew of supply chain disruptions after supply chain disruptions.
Following close behind were ransomware attacks, internet outages, container ships stuck at bay, bridge closures, driver shortages, ingredient shortages, natural disasters and more. The hits just kept on hitting.
That's why many of today's top software and technology providers aim to not only curb supply chain disruptions, but also promote supply chain resilience. From enterprise resource planning (ERP) and supply chain management (SCM) to real-time analytics, Internet of Things (IoT), demand management, mobile technology, and yes, supply chain visibility, today's software and technology providers offer end-to-end solutions for whatever may be looming around the corner.
One of the greatest concerns of supply chain professionals is managing risks, Mark S. Baxa, president and CEO of the Council of Supply Chain Management Professionals (CSCMP), detailed in this free white paper, presented by Food Logistics.
"Beyond the impact of COVID-19 on the supply chain that most supply chain professionals are beginning to understand more fully, at the heart of the most significant impact to supply chain performance is risk, described in three words--complexity, competency and capability," Baxa says.
Food Logistics' 2021 Top Software & Technology Providers award recognizes those software and technology providers that ensure a safe, efficient and reliable global food and beverage supply chain. Their solutions track and trace; capture date; manage people, product and plants; and work to provide visibility into tomorrow. They aim to streamline processes, implement order and oversee compliance. They modernize the way companies handle payments, warehouse management, customer service and more.
Congratulations to the winners of this year's Top Software & Technology Providers award. Thank you for developing solutions that keep supply chains moving safely and efficiently, regardless of the disruption.
CLICK HERE to view the full list of winners and their capabilities.
Below are some standouts:

BarTender by Seagull Scientific
seagullscientific.com
Solutions Offered: Barcode Systems, RFID
The variable data carriers — barcodes and RFID — that BarTender generates enable supply chain and systems interoperability. BarTender by Seagull Scientific builds its software to respond to the needs of customers today, tomorrow and in the future. It does so by conducting in-depth trend, technology and regulatory research, and continually updating product features and capabilities to ensure that customers will always be ahead of their competition. For example, when GS1 needed technology to help with their item-level ID initiatives, they turned to BarTender to print digital link codes, so that they could present its proof of concept. With the announcement of the new standard in February 2020, BarTender became the first labeling software to include automated digital link coding. BarTender continues to work closely with GS1 as it embarks on the Global Migration to 2D initiative, which will replace linear, 1D barcodes, such as the UPC, with 2D symbologies.
"While supply chain transformations normally happen over long periods, the pandemic pushed businesses to adapt and change rapidly. It exposed vulnerabilities that the organizations may not have previously been ready to acknowledge or act upon. Safeguarding the supply chain against future disruptions is a business imperative for the food cold chain," says BarTender by Seagull Scientific.

Cass Information Systems, Inc.
cassinfo.com
Solutions Offered: Freight Payment
Cass Information Systems, Inc. is the leading provider of freight audit, payment and business intelligence services, leveraging over 50 years of experience to help partners with high-volume shippers solve difficult transportation expense management challenges. Cass transportation expense management services assists in reducing expenses through an outsourced freight rating, audit, payment and business intelligence solution; achieving processing efficiency through process automation such as increased use of EDI, online reporting, document and payment visibility, etc.; obtaining operational enhancements through tactical performance improvements and use of metrics; and decision support to aid in strategic planning and execution. "While there are a number of challenges facing the cold food and beverage supply chain, one that continues to be important are its low profit margins. Cass' services are designed to help keep transportation expenses down, provide efficiencies and better decision-making capability to help increase margins. By providing actionable information, our customers have visibility to all of their transportation expenses. This includes expenses down to the department, product and SKU levels," says Cass Information Systems.
Controlant
controlant.com
Solutions Offered: Internet of Things (IoT), Predictive/Prescriptive Analytics, Supply Chain Management, Supply Chain Visibility, Systems Integration
Controlant is developing next-generation temperature monitoring and visibility solutions to improve product quality and safety while reducing staggering losses. Controlant's solutions empower those responsible for supply chain performance to stay in front of critical metrics in real-time when their products are in transit, addressing problems quickly when they arise. Controlant's services-based partnership helps reduce complexity and costs, mitigate risks and drive a sustainable and intelligent supply chain through analytics, automation and reporting. Controlant's monitoring and response service teams also proactively work on clients' behalves, collaborating with food manufacturers and logistics partners to respond to risk as it happens. Another component of Controlant's solution is automating business, logistics and quality release processes, such as managing and closing shipments by exception, automating communications and data sharing among parties to strengthen collaboration and responsiveness and providing a direct communication path for all supply chain partners.
"Historically, temperature-monitoring data loggers have offered passive, single- or limited-use technology for meeting regulatory and safety requirements. However, they lack real-time visibility, do not track location and cannot deliver ROI. Many food producers and their partners lack the visibility needed to proactively prevent waste, save costs, ensure consumer safety and drive broader decision-making. Having passive quality monitoring technology leads to companies not being able to alert their carriers and logistics providers that a problem has arisen, so that proactive action may be taken to prevent in-transit product waste," says Controlant. "Real-time data monitored and tracked by IoT devices can be used to send escalation notifications based on product integrity, location and other risks, like pallets being split up, longer than usual dwell times or other incidents that can compromise quality conditions. Controlant's IoT data loggers and cloud software platform provide critical analytics on active shipment data, supply chain performance data and supply chain processes (beyond product location and condition monitoring). This information helps connect stakeholders, improve operations by automating processes and reduce waste (operational, product, environmental). Controlant's real-time solution links together internal and external parties—such as carriers, manufacturers, governments, health systems, and others—and offers a single source of truth regarding product condition and location."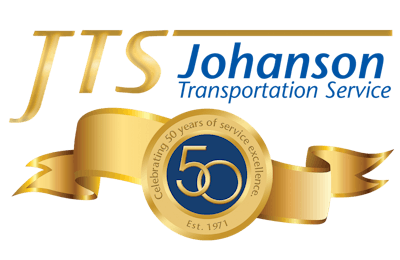 Johanson Transportation Service
johansontrans.com
Solutions Offered: Accounts Payable, API, EDI, Consolidation, Document Storage, Global Trade Management, Load Planning, Mobile Technology, Optimization, Predictive/Prescriptive Analytics, Routing and Scheduling, Supply Chain Management, Supply Chain Visibility, Transportation Management Systems
Johanson Transportation Service's proprietary Arriviture cloud-based transportation management system (TMS) allows shippers to work faster via the ability to immediately enter and change their orders, consolidate loads, see exceptions and delays and receive instant rate quotes. Plus, it provides visibility into their freight at all times, so they can run their supply chain operations more effectively. These value-added technology services have resulted in customer acquisition, retention and overall satisfaction.
"[Some of the biggest challenges in the cold food and beverage supply chain entail] capacity, disruptions, equipment shortage, driver shortage, real-time visibility, transit times, meeting customer demands and regulations," says Johanson Transportation Service. "Our Arriviture solution is available at no-cost to our customer base."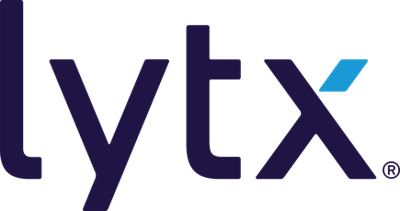 Lytx
lytx.com
Solutions Offered: Internet of Things (IoT), Predictive/Prescriptive Analytics, Wireless Technology, Video and Vehicle Telematics
The proprietary machine vision and artificial intelligence (MV+AI) that powers Lytx's technology empowers food and beverage suppliers to tackle their most pressing challenges, including detecting risky driver behavior, inattentive driving, cell phone use, seatbelt use and smoking. Plus, it gives real-time alerts to help drivers self-correct in the moment. These behaviors and trends are captured in the software, which is built to make training easy and identify persistently risky drivers. In addition, Lytx's GPS, fleet tracking, geofencing and livestream capabilities gives clients unparalleled insight and visibility into their fleets, and allows clients to know exactly where vehicles are, where resources should be deployed and the context around delayed or stopped vehicles.
"The global pandemic has upended all aspects of global logistics and drastically increased the challenges faced by the cold food and beverage supply chain. The largest of those challenges include the tracking and monitoring of fleets, decreasing operating costs, reducing risks and effectively training and retaining drivers. All of these challenges have been exacerbated by the pandemic, which has caused uncertainty around transit routes, consumer behavior, consumption patterns, traffic conditions and driver shortages. Effectively dealing with that uncertainty and optimizing operations requires state-of-the-art technology, which gives logistics companies maximum visibility into their fleets," says Lytx. "At the same time, we understand that technology by itself is not a panacea. That's why we combine our technology solutions with deep expertise in fleet management to help our clients with integration and training, program management and intuitive workflows that help them achieve their best outcomes."

Made4net
made4net.com
Solutions Offered: Inventory Control, Routing and Scheduling, Transportation Management Systems, Warehouse Management Systems, Yard Management
WarehouseExpert, Made4net's WMS, is built on a configurable tech stack, offering food and beverage customers pre-configured solutions, including sophisticated inventory control through lot, batch, FIFO/LIFO, expiration date and best before date, along with flexible time windows; industry compliance in labeling, documentation, PTI, GS1 and EDI; dynamic route planning and transportation management; integrated voice picking; easy integration to third-party applications and enterprise systems; and end-to-end tracking and accountability. Made4Net's supply chain experts take a deep dive into companies' warehouses and supply chain operations to determine the best areas for efficiencies, new processes and ROI for a WMS implementation. Common areas for improvement include reduced inventory and order fulfillment errors; optimized labor with engineered labor standards; reduced inventory shrinkage and spoilage; continuous cost reduction; seamless support for seasonal and promotional workflow activities; and enhanced workflows and business rules to support growth and expansion. "In addition to the features and functionality that are vital to food and beverage companies, our solutions are different than other supply chain execution software providers because they are adaptable and scalable to meet the needs of large and small organizations as operations change over time," Made4Net says. "Made4Net equips customers to pivot quickly, affordably, seamlessly, with maximum user configurability and minimal need for additional professional services, all of which helps mitigate the risks that too often come with major software initiatives. Made4Net's average go-live time is about 20 weeks, compared to other WMS providers who often take 9-12 months or more to get a system up and running. Made4net solutions provide real-time inventory visibility, labor management and equipment productivity with performance analytics that drive faster, more accurate order fulfillment and improved throughput."

ndustrial
ndustrial.io
Solutions Offered: Data Synchronization, Demand Management, Internet of Things (IoT), Predictive/Prescriptive Analytics, Systems Integration
Everything ndustrial does is focused on helping cold food and beverage providers intelligently utilize energy to achieve the highest production efficiency possible. ndustrial's fully automated energy intelligence platform gives facilities the tools and data to actively manage and monitor energy consumption across their entire portfolio of facilities in real-time, allowing them to make decisions that truly impact production costs and improve the bottom line. ndustrial enables cold food and beverage providers to receive real-time data for instant decision-making, analysis and adjustments to the manufacturing process; monitor and manage their entire portfolio of facilities individually – and in aggregate – to quickly identify areas for improvement; measure holistic energy intensity, efficiencies and costs to identify actionable areas for improvement; lower energy costs by quickly identifying expensive energy periods; drive business growth through real-time energy intensity KPIs, uncovering correlations between energy usage and spend per unit of production, facility space efficiency and energy intensity per-dollar of revenue.
"A lot of cold food and beverage providers need to reduce energy and operate at the lowest possible cost-per-unit, but often find that implementing new technology solutions to address these problems means they must eliminate a lot of their legacy software and systems. Not only is this expensive, but it's also not practical, as these systems are leveraged across their enterprise to drive other business processes and objectives. The ndustrial Energy Intelligence Platform lets them leverage legacy systems without the need to invest in new technology. This allows them to easily augment legacy control systems to digitize and automate with confidence. The platform also provides more flexibility to monetize energy loads, on their terms, without impacting quality production," says ndustrial.

nuVizz, Inc.
nuvizz.com
Solutions Offered: Mobile Technology, Predictive/Prescriptive Analytics, Routing and Scheduling, Supply Chain Management, Supply Chain Visibility, Transportation Management Systems
nuVizz delivery and transportation orchestration SaaS platform helps food and beverage customers automate the entire delivery processes. It creates real-time predictive ETA with up-to-the-minute ETA regarding their deliveries. It digitizes the entire delivery chain, taking out the manual processes and paperwork involved. The platform also ensures temperature requirements are met and creates alerts based on the potential non-compliance to avoid missed deliveries or quality issues. The platform also helps customers manage their reordering, credit/debit processes in real-time, thus reducing the billing cycles and increasing sales. For example, the nuVizz platform delivers to about 10,000 Dunkin' stores from more than 20 distribution centers. It provides the stores near-real-time ETA of the deliveries, helps monitor temperature requirements at each stop and helps stores invoice and process any credits/debits in real-time. The machine learning embedded in the platform uses active learning to better the quality of data presented to end customers.
"The challenges in the food and beverage supply chain are twofold. One, the lack of real-time visibility especially in the final mile of the delivery and two, the cold chain that makes these challenges even more critical. The visibility requirements are near real-time against the traditional days and/or weeks. The labor shortages both in terms of delivery drivers and staff at retail stores make these challenges even more pronounced and create the need to bring in real-time delivery visibility and automate as much of the delivery processes as possible to take out the inefficiencies and improve customer experience," says nuVizz. "We work with our customers/prospects to demonstrate the value of technology and result of not embracing them. Companies can no longer operate by adding more people to do the work thus hiding the inefficiencies because at a larger scale, those inefficiencies will seriously hurt the bottom line and more importantly the customer experience. The only thing that can solve the problem is technology adoption."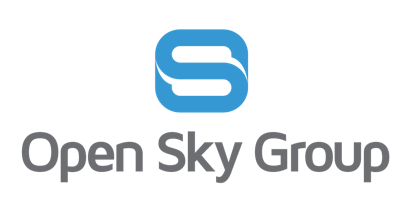 Open Sky Group
openskygroup.com
Solutions Offered: Automated Material Handling Solutions, Internet of Things (IoT), Inventory Control, Robotics, Supply Chain Management, Supply Chain Visibility, Systems Integration, Transportation Management Systems, Warehouse Management Systems, Yard Management
Open Sky Group is a global specialist for Blue Yonder warehouse management, labor management and transportation management solutions. Its depth of experience in the Blue Yonder supply chain suite enables food and beverage clients to apply best-in-class solutions to meet their supply chain challenges. Blue Yonder's TMS provides traceability along the supply chain from shipment to delivery. Knowing when and where product was ordered and originated makes it easy to trace nearly anything back to the point of origin. Blue Yonder warehouse management solution (WMS) sets the foundation for robust inventory management and material flow when combined with solid internal processes. This supports challenges with perishability, traceability and warehouse efficiency. Open Sky Group has also pioneered its own templatized method that includes pre-built configurations and integrations, refining processes as part of every project and matching processes to the software; not the other way around. Additionally, Open Sky Group has an Advisory Services practice to help current and future clients evaluate new technologies. Open Sky Group also recently released a new version of its Enhanced Client Billing (ECB) solution for third-party logistics companies. ECB enables real-time capture of billable activities performed within a WMS or other system, assigns client-specific contractual billing rates and creates invoices. Doing so supports the ability to accurately calculate client level, cost-to-serve metrics; provides a clear audit trail for invoice reconciliation with clients based on actual activities recorded in the WMS; and easily scales with cloud-based architecture and standard API communications.
"The biggest challenges facing the food and beverage industry pertain to traceability, affordability, inventory management and e-commerce. The demand for traceability has increased tremendously. Affordability and competitive price pressures are another challenge. This drives the need for efficiency in the supply chain. Growth in e-commerce is another test for the food and beverage industry, and while it's a newer challenge, it is also an opportunity. Each of these challenges require technology for meeting current demands and supporting future growth. Open Sky Group's rapid implementation methodology allows for quicker installation and faster return on investment. The newest versions of Blue Yonder warehouse, labor and transportation management solutions are mobile, providing easy-to-use interfaces and allowing supervisors to have information at their fingertips even when they're on the floor," says Open Sky Group.

Optricity
optricity.com
Solutions Offered: Decision Support, Slotting Optimization, Soft Automation
Optricity's slotting optimization software, OptiSlot DC, helps clients within the cold food and beverage industry in numerous ways. Utilizing OptiSlot provides the ability to take challenges, create plans to solve those challenges and visually see how the solution will work before utilizing the labor to implement the plan through the digital twin of the warehouse, heatmaps, simulation and advanced reporting. Goals within the OptiSlot slotting project can be set to reduce congestion for those picking orders; actual orders can then be run through a simulation within the tool to see the path pickers need to take to pick each order, providing a visible way to sanity check the solution before implementation. Additionally, zone slotting rules can be put in place to further ensure social distancing for warehouse associates; OptiSlot has the ability to designate products to optimal locations in such that each zone will receive a balanced workload for product selection, allowing warehouse operators the ability to assign the appropriate and safe number of associates per zone to keep a safe distance, while continuing to complete the necessary tasks. Overall productivity can also be examined and improved to help reduce costs and labor and increase efficiency. Optricity utilizes a blend of warehousing domain expertise, proprietary mathematics and software engineering techniques to streamline operational complexities while putting the keys to operational control in the hands of operators.
"Operations are facing new challenges in ensuring warehouse associates are in a safe and healthy environment, staying socially distanced, while keeping product flow on target to meet demands. As a company that is consistently looking to innovate and advance the science of warehouse optimization, we have found the best way to urge companies to embrace new technologies is to emphasize the benefits and impact the new technology has to offer and to support the case with real-life examples and success stories, along with the associated data and metrics to back it up," says Optricity. "It is essential to highlight both individual experiences (qualitative data) along with the quantitative results. Each company is going to have a variety of key decision makers and influencers that will take on an initiative to adopt something new and exciting; ensuring you have a variety of ways to tell the story is essential."


Parsyl
parsyl.com
Solutions Offered: Internet of Things (IoT), Supply Chain Visibility

Parsyl offers comprehensive risk management by combining supply chain monitoring, granular supply chain data and cloud-based insights with modern, data-driven insurance to help customers learn from every shipment - both good and bad, from beginning to end. Parsyl's cargo insurance suite includes everything needed to insure perishable cargo, such as seafood, fruits, vegetables and agricultural commodities. For example, Niceland Seafood uses Parsyl's monitoring tools to help evaluate shipping routes, compare packaging methods and understand quality issues, including shelf life lost in transit. Niceland is also a customer of Parsyl's data-driven insurance. Parsyl settled a marine cargo insurance claim in 7 hours and 40 minutes. The spoilage claim was paid to Niceland Seafood through Parsyl's ColdCover Parametric product, which uses smart sensors and pre-configured spoilage triggers to automatically detect and notify customers of a loss. The payment was made after Parsyl sensors detected temperature conditions resulting in shelf life lost during an air shipment of fresh cod. Niceland received notifications via email and SMS alerting them to the issue, and Parsyl paid the claim to Niceland in less than 8 hours from when the goods arrived.
"Before companies can strengthen their supply chain, they need to understand it. And, before insurers can provide better coverage, they need better data to inform underwriting and claims. Perishable supply chains are fragmented, complex and fragile. It is commonly reported that one-third of the food produced globally is wasted, with much of that loss occurring along the global supply chain, a statistic that has undoubtedly become more severe during the pandemic," says Parsyl. "The need for a transparent, safe and sustainable cold chain is greater than ever. Data loggers are everywhere, but it is hard to retrieve the data and actually put it to use. Cargo insurance costs for perishables have gone up while coverage has gone down. Claims are slow and agonizing, and nothing is learned to prevent future issues. We show customers the untapped power of data. We ask them how they could optimize their supply chain if they could more easily compare things like packaging, routes or suppliers. And, we show them that by integrating monitoring and insurance, they can take a more holistic approach to risk management and have better insurance and faster claims payment all while having the data they need to reduce overall risk."
Technology Group International (TGI)
tgiltd.com
Solutions Offered: Barcode Systems, Customer Relationship Management, Demand Management, E-Commerce, ERP, Inventory Control, Mobile Technology, Supply Chain Management, Warehouse Management Systems
The E21 enterprise resource planning (ERP) system from Technology Group International (TGI) provides an end-to-end business software solution for small and mid-market food processors and distributors. Thanks to advanced forecasting and material requirements planning (MRP) functionality, food processors and distributors can readily identify the quantities of each material needed and when they need such materials. Food manufacturers and distributors can also leverage these planning tools to respond quickly to supply chain shortages, alter production schedules and notify affected customers in real time. In addition, with E21 Analytics, E21's business intelligence and executive dashboard tool, senior management can analyze trends in supplier lead time and production output, measure future cash inflows and outflows based on current supply chain information and make better-informed business decisions when a change in course is needed. Plus, E21 ERP is developed, sold, implemented and subsequently supported directly by TGI; no software development or professional service activities are outsourced to third-party companies or sent overseas. This single-source approach not only streamlines communication between TGI and its customers, but also cuts out layers of various companies that are part of a more traditional software delivery model, resulting in more efficient and cost-effective solutions to customers' day-to-day challenges.

"Our goal is for our customers to see us as a technology solutions partner rather than simply their software vendor. Our team of project implementation staff and business process consultants work closely with our customers' users to identify business process gaps, define an execution plan to streamline business processes and establish metrics to determine the overall success as a result of changing processes," says TGI. "As part of the change management process, we execute hours of user training sessions and even organize conference calls, web meetings or site visits for users to see how other similar companies have adopted the same technology to solve business problems. We have also established a robust partner network such that whenever we may not have a solution to our customers' problems, we are able to put them in touch with other leading companies to ensure their needs are met. Whether it is finding a marketing automation platform, addressing sales tax calculation complexities or finding the right RF and barcode scanning equipment, we are able to connect our customers with the right technology providers for nearly every facet of their business."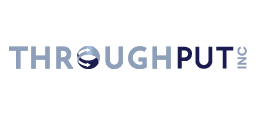 ThroughPut Inc.
throughput.ai
Solutions Offered: Automated Material Handling Solutions, Customer Relationship Management, Demand Management, E-Commerce, ERP, Inventory Control, Supply Chain Management, Supply Chain Visibility, Transportation Management Systems, Warehouse Management Systems
ThroughPut deems environmental, social and governance (ESG) and supply chain optimization as the key to achieving and maintaining a sustainable supply chain. ThroughPut.ai leverages AI to sense the demand changes in the cold food and beverage supply chain on a real-time basis to eliminate early production and over-ordering down to the exact location; reduce waste in cold food production; increase availability and delivery and maximize on-time, in-full distribution. Overall, ThroughPut has helped customers save $20-40 million with improved inventory turns; increase forecasting accuracy by 60-80% and deliver a 3% increase in service levels. That's because ThroughPut equips its existing cold food and beverage supply chain customers with existing historical data (sales, production, waste) to redesign their food supply chain networks to maximize on-time-in-full and minimize waste. They can also use available real-time data around weather and consumer demand to continuously adjust/cut production and distribution. ThroughPut.ai has proven anywhere from a 10-50% reduction of waste for cold food and beverage supply chain customers and 10-20% increase of on-time-in-full. For the average regional supermarket chain, that equates to $20-40 million dollars per year in bottom line impact, where profit margins rarely exceed 10%. On a global food distribution scale, this could free up to $500 billion of food waste and ensure 200-400 million more people are fed every day.
"The pandemic highlighted various shortfalls in the excessive reliance on optimized supply chains and even though more profitable, led to key learnings causing these disruptions," says ThroughPut. "With the impact on mobility of goods and transportation for cold food and beverage, the demand exceeded supply and uncertainty took over with unreliable demands, forecasts not being able to meet customer needs and requirements and more. In 2021 and many more years to follow, the learnings from this shortfall will have a deep impact on how organizations rethink their supply chains, ensuring not only resiliency, but also how unrealistic timelines are adhered to. On one hand, consumers expect even lower turnaround times being spoilt with the 1- and 2-day deliveries, but on the other hand, is this sustainable? Organizations will also need to ensure they are not carried away with this surge in demand creating a bullwhip effect for certain high-demand products today, which will lead to a surplus in production, higher inventories and much higher costs of carrying goods."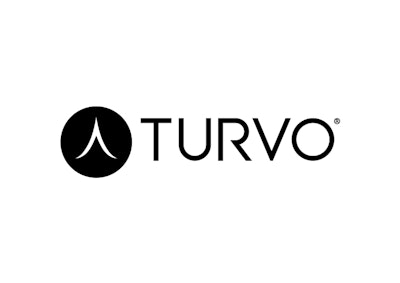 Turvo
turvo.com
Solutions Offered: Collaboration, Data Synchronization, Inventory Control, Load Planning, Mobile Technology, Predictive/Prescriptive Analytics, Routing and Scheduling, Supply Chain Management, Supply Chain Visibility, Systems Integration, Transportation Management Systems, Warehouse Management Systems, Yard Management
Turvo helps cold food and beverage companies unify their supply chains by bringing together their people, systems and data in a cloud-based solution. Turvo offers the enterprise capabilities normally found in siloed warehouse management systems, control towers, TMS and ERP systems and more, so that companies can see all of their orders, inventory and shipments in one system in real-time and take action and collaborate to eliminate unnecessary waste. For example, Lineage Logistics uses Turvo to unify their supply chain and operations, which includes hundreds of warehouses (many of which run different WMS) and locations. With Turvo, Lineage can collaborate with customers, suppliers and partners to shorten the time "from farm to fork" through automation, appointment scheduling at distribution centers, shipment tracking via the Turvo Driver mobile app and telematics integrations, quality assurance via temperature sensor integrations, a global view of inventory (regardless of the underlying WMS providers) and more. Because all data is stored in Turvo, it can be indexed, searched and analyzed so Lineage can constantly refine and optimize their operations.
"Turvo's unique vision of how supply chains should work and the importance of collaboration set it apart from other technology providers. Collaboration is at the heart of supply chains because they necessarily involve multiple organizations and teams working together across different locations. Yet, supply chain technology has traditionally been understood in siloes -- a point solution for tracking shipments, a point solution for managing inventory at a specific warehouse, a point solution for managing bids and offers and so on. In other words, although people are trying to collaborate, the tools at their disposal stand in the way of collaboration," Turvo says. "Turvo's unique architecture brings its vision to life. As a cloud-based network, Turvo empowers companies to connect their employees, partners, data and systems in one place. Cold food and beverage logistics organizations use Turvo to integrate siloed systems, view their data in one place, take action quickly in-context and securely share that information with customers. Its unique architecture, modern API-first platform, trusted service with mission-critical uptime and user-friendly design provides a customer-centric view of the supply chain. As organizations grow, Turvo provides a scalable, future-proof foundation that enables the rapid development of microservices, continual process optimization and more. With Turvo, everyone has visibility – and more importantly actionability – into inventory, orders, shipments, billing and customer experience in real-time."

Velociti Alliance North America, Inc.
velocitialliance.com
Solutions Offered: Automated Material Handling Systems, Barcode Systems, Demand Management, E-Commerce, ERP, Inventory Control, Load Planning, Mobile Technology, Predictive/Prescriptive Analytics, RFID, Robotics, Routing and Scheduling, Supply Chain Management, Supply Chain Visibility, Systems Integration, Warehouse Management Systems, Wireless Technology
Velociti Alliance North America's CloudLogic system "plays" the supply chain process as if it were a game of chess. Each time a movement is made across any part of the supply chain -- any order, line item or asset - CloudLogic makes a counter-move based on gaming technology and learned behavior, so that it can optimize efficiency. CloudLogic learns as it grows, tweaking its own parameters based on customer-specific accumulated data. It also grades itself on a daily basis, comparing CloudLogic decisions to the decisions that can be seen as optimal after-the-fact.
"Visibility of the supply chain and downstream adjustment based on supply chain exceptions are the biggest challenges," says Velociti Alliance North America. "We work as an in-house team, training the employees of the company on-the-job. When they see solutions at the moment they have discovered a challenge, they remember and value the solution the best."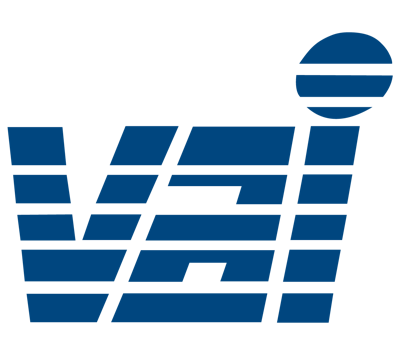 Vormittag Associates, Inc. (VAI)
vai.net
Solutions Offered: Automated Material Handling Solutions, Barcode Systems, Customer Relationship Management, Data Synchronization, Demand Management, E-Commerce, ERP, Freight Payment, Internet of Things (IoT), Inventory Control, Load Planning, Mobile Technology, Predictive/Prescriptive Analytics, RFID, Robotics, Routing and Scheduling, Supply Chain Management, Supply Chain Visibility, Systems Integration, Transportation Management Systems, Warehouse Management Systems, Wireless Technology
VAI's S2K Enterprise for Food software suite is designed to automate the entire food organization, from front to back-end, and from the delivery trucks to the mobile workforce. S2K Enterprise for Food software includes applications designed to help measure, manage and maintain proper inventory levels, such as supply and demand planning for distributors and material requirements planning (MRP) for manufacturers. VAI's supply and demand planning application automates the demand planning, purchasing and ordering process. VAI's S2K MRP application helps purchasing and production managers analyze current and future material and distribution requirements and enables more effective planning. These tools are designed to cut costs by keeping inventory levels low yet still provide customers with items on demand. S2K Enterprise for Food software includes analytics to offer real-time insights into inventory and purchasing trends, automatic food safety compliance, mobile and warehouse applications and web applications. VAI also offers unmatched support from tenured staff through all phases of implementation and beyond, total cost of ownership and a completely integrated food solution with one central database available on-premise or in the cloud. For instance, Seacore Seafood utilized VAI's advanced inventory capabilities and processes such as S2K bulk picking, lot control and bin replenishment to process received orders the same day, even with volume up 150%. Doing so reduced labor hours by 35% for order pickers. "A significant supply chain challenge is having the right products in stock when they are needed. Resulting from the pandemic, we have seen shortages in certain food products, such as meat, over the past year plus. Food companies need to modernize their processes and automate capabilities to evolve to consumer demand, as well as streamline their supply chains and comply with food safety regulations," says Vormittag Associates, Inc. (VAI). "With IBM's 99.999% uptime, Seacore enjoys the stability of a system that averages less than two minutes of downtime per year. VAI's S2K for Food software has also helped Seacore Seafood increase its truck routing process by 50% and reduced order picking time by 40%."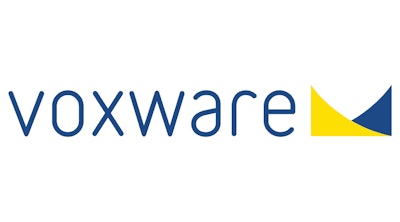 Voxware, Inc.
voxware.com
Solutions Offered: Automated Material Handling Solutions, Customer Relationship Management, E-Commerce, Inventory Control, Mobile Technology, Predictive/Prescriptive Analytics, Supply Chain Management, Supply Chain Visibility, Systems Integration, Warehouse Management Systems, Wireless Technology
Voxware's solutions help those in the food and beverage industry run more efficiently and be at least 30% more productive. In addition to its multimodal technology, which allows organizations to "do more with less," Voxware's VoxPilots enterprise analytics solution provides an added layer of protection that not only monitors all data from workers in real-time, but also pulls data from multiple sources throughout the supply chain to understand and react to changing circumstances on-the-fly. New to Voxware's portfolio of products is VoxTempo, a natural language voice recognition engine that enables new or temporary workers to strap on a headset and immediately begin issuing commands, which the system will recognize, register and respond. Voice automation helped one of Voxware's food distributor clients, Anacapri Foods, achieve their objectives. With growing order volumes at its 130,000-square-foot DC in Cranford, N.J., the company needed to automate and speed up order picking. Voxware's voice automation solutions helped Anacapri Foods achieve a 20% increase in volume without the need to hire a single new employee.
"One of the biggest challenges the food and beverage industry is facing in the past year relates to the ongoing labor shortage. The problems arise at the food manufacturer level who don't have sufficient resources to produce enough food, which creates a trickle-down effect in the supply chain. With the majority of consumers still staying home and preparing their own meals, there has been an increased demand on grocers to keep shelves stocked. As we all have witnessed, stores have had a very difficult time keeping up with consumer demand," says Voxware. "From receiving and put-away to packing and loading shipments for delivery (and all processes in between), voice-enabled workflows remove time and errors from warehouse activities."
CLICK HERE to view the full list of winners and their capabilities.