Getty Images
Ahh…. Let the 2021 tradeshow season begin. Except this time, it's virtual, much like the last 12-months' worth of tradeshows have been.
As I mentioned in last week's L.I.N.K. Live, I kind of don't miss pounding the pavement in heels, running from booth to booth, rummaging through my pockets to make sure I'm giving someone my business card and not someone else's. I'm sure you can relate.
But, I do however miss catching up with industry friends, folks I've seen at industry shows, including ProMat, for many years now. I miss the physical face-to-face connection, putting a name to a face and an email, and if I'm lucky, being invited to a cocktail reception or two.
That's why, I'm thankful to be a part of this year's ProMatDX.  
Between the educational sessions and the virtual networking portals, ProMatDX provides an in-person feel to the virtual tradeshow experience. I still get to network and catch up with industry friends "face-to-face" while still wearing my slippers. I mean, come on, who can beat that?!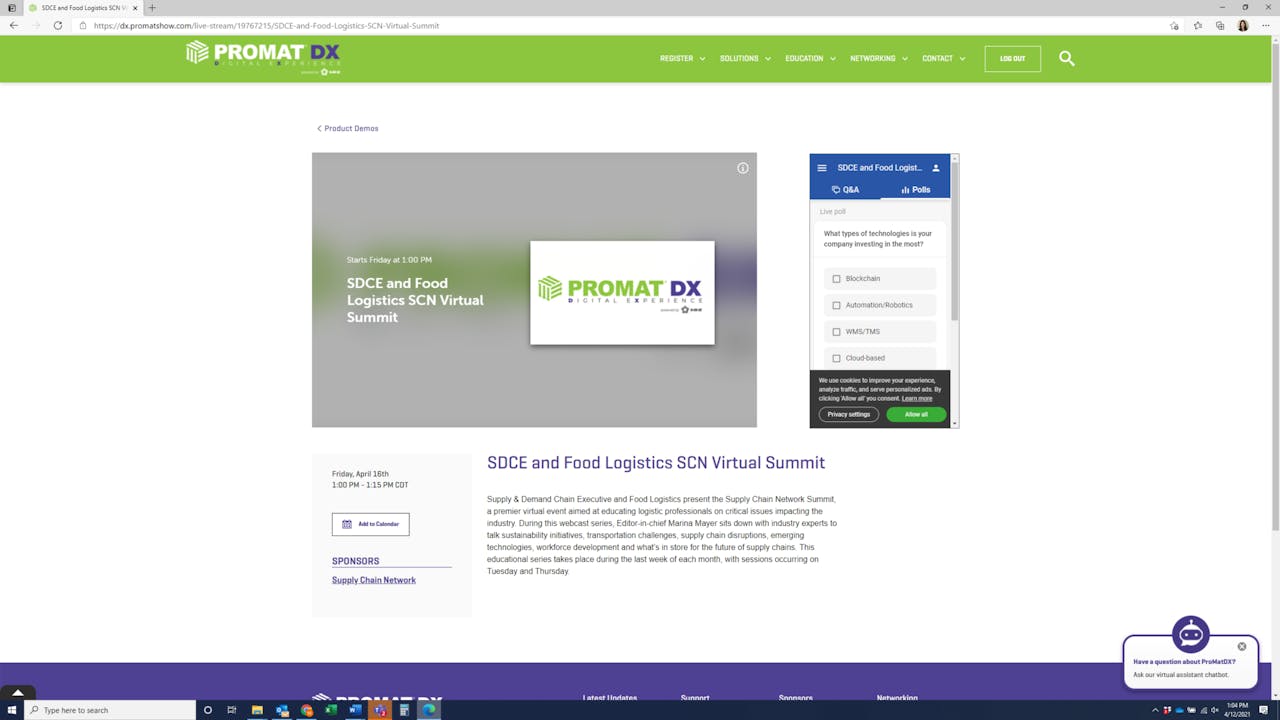 Check us out this Friday at 1 p.m. CST and let's chat live.

So, if you're attending, check us out at our Supply Chain Network booth. Let's connect, collaborate and work together in 2021. 
Flashback to last year's MODEX, my first and last in-person tradeshow in 2020, where I spent my lunch break snuggling with puppies.