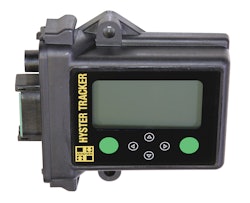 Hyster Co.
Hyster Co., Greenville, N.C., released its Hyster Tracker wireless asset management system, which can be installed on virtually any moving warehouse asset and connect to any cellular network.
Hyster Tracker allows operations to seamlessly integrate management of all equipment and analyze uniform data, including productivity, costs and operator behavior metrics.
Hyster Tracker also gives operations the choice to select the best option for their needs based on existing IT infrastructure, signal strength or other factors.