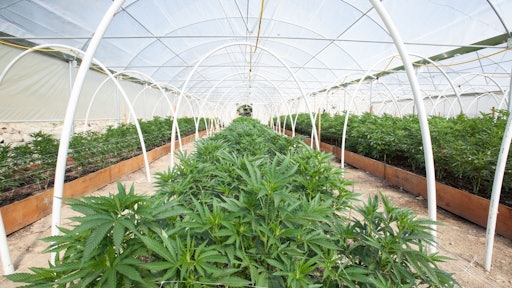 Brother Mobile Solutions
In the United States alone, the legal cannabis industry is truly blossoming and predicted to reach $23 billion by 2022. As it expands, it also continues to evolve, now including dried cannabis, CBD and cannabis oil, concentrates, vaporized cartridges, edibles and infused beverages. Plus, several major alcohol companies are jumping on the bandwagon, hoping to strengthen stagnant sales with a piece of the infused beverage pie.
Starting from Seeds
Because the industry is growing so quickly, technology will play a key role in supporting the industry. However, complicated state and municipal regulations governing cannabis can mean that hardware and software supply chain solutions created for other industries will require customization for this one.
The good news is that solutions are coming online quickly to address budding needs, including:
• Tracking and traceability: Managing the supply chain from planting to final retail sale presents the most complex labeling challenges, and integrated solutions that include software and on-demand barcode label printing are needed to facilitate the process. A new era of durable, sophisticated and affordable labeling technologies are emerging to keep this highly regulated channel running smoothly.
• Product labeling: Cannabis product labeling in bulk and at retail requires variable data, which
makes on-demand printing solutions more efficient than other options. The industry will benefit from a flexible labeling solution that addresses multiple (and variable) needs.
Increasing Need for On-demand Solutions
As supply chains take root, the call for on-demand label and receipt printing technology is increasing. Every step – from cultivation to distribution to retail sale – requires intensive tracking and traceability. However, the technologies and labeling solutions that support industry growth and allow for a positive, frictionless consumer experience must also be simple to use, affordable, portable, easy to deploy and scalable.
Meeting the supply chain challenge
With the industry expanding and scaling up quickly, growers, distributors and sellers are joining forces under a unified supply chain. California, which grows an estimated 80 percent of all marijuana consumed in the United States today, has created a potential wholesale model for other states by licensing cannabis distribution businesses separately from producers and retailers.
This approach permits marijuana distributors – like beer and alcohol distributors – to manage transportation and logistics for multiple manufacturers as well as represent multiple brands to retailers. As a result, accurate, on-demand labeling capability becomes especially critical for warehouses and distribution centers. Mobile printing capability is also a must for route drivers in order to support delivery efficiency, driver productivity and responsive customer service.
However, marijuana is subject to numerous other rules that don't apply to distributors in other industries. It can't be shipped across state lines since it has not been legalized at the federal level. Distributors must be specifically licensed for cannabis and use facilities that comply with state and municipal regulations and zoning. In addition, each state mandates specific labeling,
packaging, and track and trace requirements to ensure appropriate tax collection and compliance with a complex web of regulations designed to prevent illegal activity. States typically require individual UID tags on plants once they grow to 24 inches tall. All plants need to be tracked even when immature, but those can be included in larger lots under a single ID.
Different tags may then be required when the plants are transported, along with every time inventory is packaged and sold or processed. At every stage, the labels must incorporate barcoding or RFID to enable accurate and reliable inventory control, security and compliance.
Investing in the right mobile labeling solution
When selecting mobile printers, there are several factors to consider in order to optimize ROI and meet the specific needs of the producer or distributor. These include: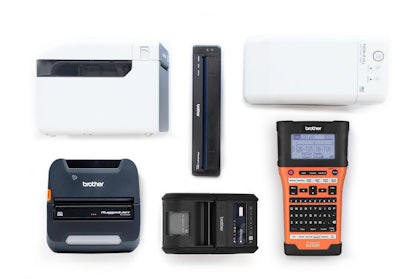 Size
Ease of use
Durability
Connectivity
Speed
Mounting options
Reliability
Flexibility
Cost
Brother Mobile Solutions offers a wide range of versatile, reliable advanced mobile labeling solutions ideally suited to meet the wide-ranging needs and rigorous requirements of the fast-growing cannabis industry. With our extensive experience and proven track record serving the retail, transportation and route accounting sectors, as well as our deep technology expertise and commitment to innovation, you can trust us to deliver the solutions, service and support you need to build success.