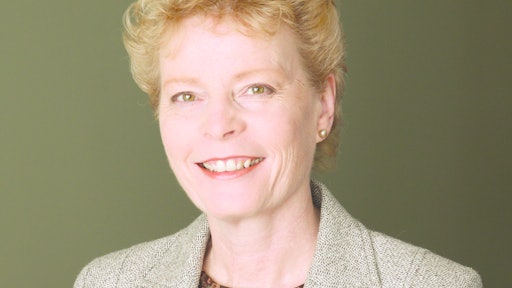 Traceability systems aggregate data from the extended supply chain to create a new level of visibility or transparency. Ideally, they have the ability to monitor, measure, analyze, and improve Key Performance Indicators for trading partners across the chain.
They are tools for the collection and analysis of vast amounts of data either currently stored in disparate systems, or newly available through the network of sensors enabled by the Internet of Things (examples are computers in farm equipment and condition monitoring devices in conveyances).
A traceability system should be able to track and trace at the item, case, pallet, or lot level, based on which level delivers the most business value to participants. It is important to note that the ability to track and trace is only one outcome of such a system, so calling it just a traceability system actually limits our thinking about the extensive value this visibility brings. A better name is a Supply Information System (SIS), which can be the trusted source of information that enables many other business objectives.
Some of the well known benefits around compliance and risk mitigation include:
• The ability to meet food safety and food security requirements for recordkeeping and counterfeit detection
• Being able to verify process certification, such as organic or halal
• Preventing damage to brand and corporate reputation caused by taking too long to identify and remove contaminated product from the marketplace
• Achieving the required "one up, one back" traceability required by law as many countries and international retailers now demand traceability, while more countries have pending legislation
• Meeting environmental and import requirements
• Helping brand owners "see the problem first" to proactively address unfavorable practices in their extended supply chain. Consumers and governments now hold brand owners fully responsible for everything related to their products, and the rise of social networking tools enable consumers to uncover actual or perceived unfavorable practices and create a public relations crisis within a few hours.
Beyond compliance and risk mitigation, however, a great many other business benefits can be enabled through visibility across the extended supply chain. These benefits create quantifiable business value—value that could pay for traceability systems and get stakeholders on board.
Examples include:
Supply Chain Efficiencies: Continuous improvements in efficiencies are made possible by analyzing new information for trends and activity outside desired parameters. This identifies bottlenecks and underperforming trading partners. Measurable efficiencies can include:
• Reduced inventory levels/costs
• Reduced lead time variance
• Reduced transportation costs
• Waste reduction
• Improvement in carrier performance (pick-up, drop-off location/time, transit temperature record, etc.)
• Detection and reduction of diversion and grey market activity
Procurement and Quality Improvements: The ability to see and measure more aspects of supplier performance enables:
• Reduced cost of goods and improved margins
• Knowledge of origins and pesticides application and residue information
• Improved freshness of product (cold chain integrity)
Progress on Sustainability Initiatives: Provides baseline and key inputs to measure progress on initiatives to reduce carbon footprint, water use and waste, and land stewardship. You know the old saying "You can't improve what you don't measure?" Well, you can't measure what you don't even see!
Enhanced Consumer Relationships: Visibility provides the data necessary to:
• Satisfy consumers' growing demand for more and better information about the origins, ingredients, processes, and practices relating to the food they buy. Consumers want to make purchase decisions based on their specific needs and values, i.e. allergens, carbon footprint, sustainable agriculture, or fair labor practices.
• Create the transparency necessary to reestablish trust with consumers. Our research shows that the growing number of product contaminations and recalls and excessive claims by manufacturers has significantly heightened consumer concerns about food safety and eroded consumer trust. A June 2009 IBM study reveals less than 20 percent of consumers in the U.S. trust food companies to develop and sell food products that are safe and healthy for themselves and their families. These numbers continue a downward trend also seen in the UK, Canada, and China.
When Mike Duke, President and CEO of Walmart, announced their Sustainability Index in 2009, he made this comprehensive statement of the benefits of building transparency: "Information on the quality and history of products will drive higher quality, lower cost and lower carbon output, promote clean air and water, and create a more transparent and responsible supply chain."
While it is obviously necessary for all companies to cost justify spending on a new system to enable visibility/traceability/transparency objectives, it is also good to know that full transparency supports corporate social responsibility and is "the right thing to do."