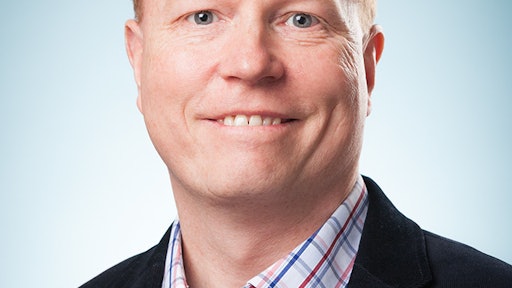 There is a turning tide from customers who demand to know the source of their food. Restaurants and grocery stores often list the farms and fisheries where their products are sourced, and voluntary labeling descriptions are adapting to this demand. Food traceability is as much about building relationships with customers as it is about identifying the roots of the food people eat.
There's certainly a sales incentive in providing food origins, and governments may soon demand it, but there's a professional advantage in knowing the exact location of your inventory while it's making its way from farm to fork.
Within your production facility or grocery network, you know your specific inventory levels. Your ERP and internal scanning system can pinpoint the moment supply thresholds are breached and additional orders can be sent to replenish stocks. And while inventory is within your network, you're confident that recalls and holds can be managed – you can protect your brand.
Is there enough visibility?
On the other hand, your network only accounts for a small fraction of your inventory – you likely have a significant volume of inventory with a third party, temperature-controlled warehousing and distribution provider. Exactly how much of your inventory are they holding? Where is it? Has it just arrived or is it ready to ship? Is it being stored at the right temperature? Is the service provider maintaining your KPIs and ensuring that your supply chain spend is being utilized as cost-effectively as possible?
Supply chain visibility and reporting is an essential element to your overall supply chain management process, and since your provider is likely already using RF scanning or similar to manage inventory in-house, making that information available to you should be straight forward.
So what exactly can a robust supply chain visibility and reporting system do for me?
System capabilities will vary by provider, with the best systems offering you a view of your inventory throughout a provider's network. What inventory is currently on trucks and due to be received? When is freight coming in? What's in stock and at what temperature? How much total inventory do you have on hand? What's being readied for shipment? Will your JIT shipments connect via cross-dock etc.?
Can you have too much data?
Top-of-the-line systems will also offer scorecards and KPI reporting so that you can track picks-per-hour or de-vanning rates, and even exception management – instead of monitoring each pallet, you set milestones and alerts to notify you of a threshold variance. If you don't receive any alerts, then your supply chain is humming along nicely.
Need to suspend distribution in the event of a hold or recall? This is easy while inventory is within your network, but if you could catch the hold closer to your product's source, then you could save significant sums in transportation costs. Robust supply chain visibility and reporting systems can offer this feature too.
Does the system have to integrate with my ERP?
Complex EDI integrations can channel this information directly into your ERP, but maybe you don't have the time or resources to implement. A dynamic application should be available for not only desktop computers, but for tablets and smartphones with Internet connections too, and it should offer you a full suite of products just as an integrated system would. This can empower you with accurate information leading to more qualified decision making by providing direct access to inventory levels, ordering, reporting, pallet tracking and alert management from the palm of your hand.
Does it cost?
There are certainly setup and integration costs and innovation takes money, but basic systems may be included in the rate agreements with your providers.
Insight into your supply chain from farm-to-fork is possible and it can be highly useful. You should be having a visibility and reporting discussion with your warehousing and distribution services provider so that you can fully understand capabilities and start taking advantage of the opportunities it presents.